Smartphone maker HTC has outlined plans for turning around its declining business, as sales forecasts miss analyst expectations and suggest an incoming second consecutive quarter of negative growth.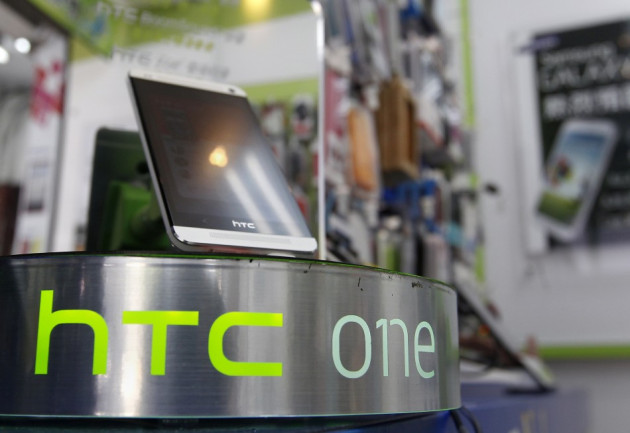 The company behind the One range of Android smartphones plans to broaden its offering of devices - while avoiding the "ultra low-end" of the market - and said it is open to outsourcing productions costs to save money.
Having recorded its first-ever quarterly loss as a public company in October, HTC expects revenue for the current fourth quarter to be between NT$40 billion (£870 million) and NT$45bn - down on the NT$47.05bn revenue for Q3 and NT$60bn for the fourth quarter last year.
According to calculations by Bloomberg, HTC's forecasts for the fourth quarter will result in an operating loss of as much as NT$2.4bn, compared to the NT$1bn profit made a year ago.
Beats sale
The predicted losses could have been worse however, as they will be buoyed by the sale of its remaining 24.8% stake in the Beats Electronics headphone manufacturer for $265m (£165m, NT$7.8bn).
The company's chief financial officer, Chang Chia-Lin, said: "Pricing pressure is always there and it's not new. To us, brand is important, price performance is important, while time-to-market is also important. We believe we can do well with a combination of those things. Different markets have different competitive natures as well."
Chang said HTC plans to offer phones across a wider price range, but insists the company will avoid the "ultra low-end" market, adding the firm is "open to alternatives" regarding the outsourcing of production to cut costs.
"You are not just going to be able to gain profitability by being more efficient. You still need to grow your top line," Chang said.
Problems
HTC's problems came from increased competition at the low-end of the market where it was traditionally strong, as well as slow growth at the high-end. The company launched its flagship One smartphone earlier this year, and despite widespread positive reviews and numerous awards at trade shows, it has so far failed to turn the company around.
It's release was initially hampered by a delay in shipments getting to customers as a result of supply chain problems with the phone's Ultrapixel camera.
HTC recently launched its first 'phablet' device, the 5.9in One Max, but analysts remain unconvinced the product will make much difference to the company's balance sheet. "Their profit driver for the quarter is HTC One Max, which is not a very competitive product, said Dennis Chan, an analyst at Yuanta Financial Holdings in Taipei.
Chan said: "HTC One was a good phone but faced supply chain problems, now HTC One Max has no supply troubles yet it's not a strong product."
In recent weeks reports have suggested that HTC is developing smartphones for Amazon, which would likely be sold under the Kindle Fire brand. The company last month also announced a re-organisation at the head of the company with CEO Peter Chou focusing soley on products and innovation, while chairwoman Cher Wang will take charge of the less glamouress side of the business she co-founded, looking after sales, marketing, logistics and customer service.