HTC Posts First Ever Quarterly Financial Loss
HTC has confirmed what many, including the smartphone maker itself, were expecting by posting its first quarterly financial loss since becoming a public company.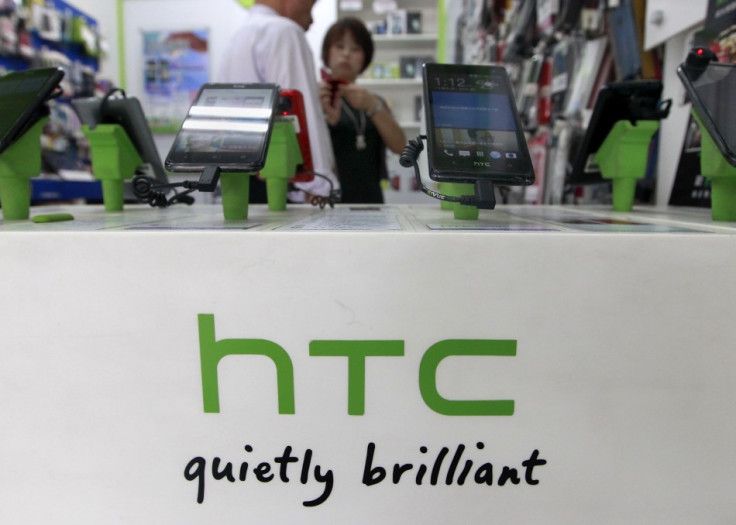 Having posted quarterly profits since listing as a public company in 2002, the Taiwanese manufacturer has faced increased pressure from rivals in both the low-end market where it was formerly successful, and in the high-end, where despite its award-winning HTC One gaining widespread praise, it has been unable to compete with leaders Samsung and Apple.
For the three month period ending 30 September, HTC posted total revenues of NT$47.05 billion (£990 million) and an operating loss of NT$3.50bn, with net loss before tax coming in at NT$2.97bn.
It's no surprise the company posted the loss, having announced back in July that it was heading for its first negative quarter. Guidance issued to investors at the time said the company expected to see revenues of between NT$50bn and NT$60bn, three billion above the actual figure recorded and well below the NT$70bn earned in the same quarter last year.
Problems
HTC's problems came from increased competition at the low-end of the market where it was traditionally strong, as well as slow growth at the high-end. The company launched its flagship One smartphone earlier this year, and despite widespread positive reviews and numerous awards at trade shows, it has so far failed to turn the company around.
It's launch was initially hampered by a delay in shipments getting to customers as a result of supply chain problems with the phone's Ultrapixel camera.
HTC aimed to boost sales with the launch of the One Mini this summer, which once again received widespread praise from the technology press, but evidently it isn't selling in the numbers HTC will be hoping for, as it squares up against the Samsung Galaxy S4 Mini in a market of smaller phone which still demand high price tags; the One Mini costs around £350 SIM-free, not much cheaper than the full-size One.
Having been criticised for its lack of marketing budget compared to market-leader Samsung, HTC gambled on a new global advertising campaign over the summer, featuring Iron Man actor Robert Downey Jr and a series of cross-media adverts promoting change and the strapline 'Here's To Change'.
In September, the company posted its 23rd consecutive month of negative growth, with revenue for August more than 45% down on the same month a year ago and 16% down on July this year.
Analyst Laura Chen of BNP Paribas told Reuters: "Fundamentally there are a lot of things that need to be fixed. No sign of recovery anytime soon."
Survival
Although responsible for excellent Android smartphones, HTC's contribution to the WIndows Phone ecosystem looks less secure, having seen Microsoft switch alliances from itself to Nokia. At launch a year ago, HTC's Windows Phone 8X was seen as the platform's flagship, but by acquiring Nokia's phone-making business - and removing the Finnish company's name from recent newspaper adverts - Microsoft appears set on controlling the operating system. HTC said it was "assessing the situation" but had no formal statement to offer.
As BlackBerry looks set to be bought out by Fairfax Financial Holdings, turning its back on much of the consumer market, and Microsoft takes over Nokia's phone division, questions will now be asked about whether HTC can survive on its own in a fiercely competitive market.
© Copyright IBTimes 2023. All rights reserved.