Hulk Hogan may have just received a $140m (£98.5m) payout after suing Gawker Media for a leaked sex tape in 2012 but it looks like the former World Wrestling Entertainment (WWE) veteran isn't done with the company yet.
The 62-year-old star, real name Terry Gene Bollea, has filed a new lawsuit in a Florida state court against Gawker, citing the leak of a video transcript in which he is quoted as using racial slurs. He accused the website of "intentionally inflicted emotional distress upon him by leaking a sealed transcript of surreptitiously recorded private oral communications, in a bedroom, to the media."
The lawsuit adds that "Gawker threatened Plaintiff repeatedly with the public release of a written transcript... containing racially insensitive remarks," but Gawker was unable to go public with the comments due to a protective order "prohibiting its public dissemination."
Back in July 2015, Hogan found himself at the centre of a media storm following the publication of a transcript of a 2007 conversation with Heather Clem, the wife of his former friend Todd Clem, in which he reacted to news that his daughter Brooke was dating a black man. In the vintage recording he reportedly said: "I mean, I'd rather if she was going to f**k some n****r, I'd rather have her marry an 8-foot-tall n****r worth a hundred million dollars like a basketball player. I guess we're all a little racist. F*****g n****r."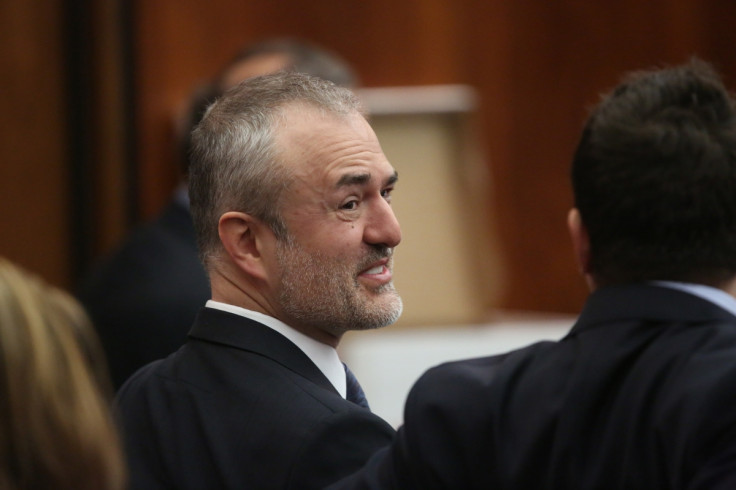 In the wake of the scandal the disgraced wrestler resigned from the WWE and WWE and 2K Games removed downloadable Hulk Hogan content for WWE 2K15. He later revealed in that he had suicidal thoughts after being branded a racist, telling Good Morning America that he was fighting to maintain his legacy. "I was to the point where I wanted to kill myself, you know?" he told ABC News's Amy Robach. "I was completely broken and destroyed and said: 'What's the easiest way out of this?' I mean, I was lost."
"I'm not a racist but I never should have said what I said. It was wrong. I'm embarrassed by it," he explained. "People need to realize that you inherit things from your environment. And where I grew up was south Tampa, Port Tampa, and it was a really rough neighbourhood, very low income. And all my friends, we greeted each other saying that word."
Gawker and founder Nick Denton has slammed the latest development as "ridiculous" and maintains that it wasn't responsible for leaking the court-protected transcript. "As we've said before and are happy to say again: Gawker did not leak the information," a spokesperson said in statement. "It's time for Hulk Hogan to take responsibility for his own words, because the only person who got Hulk Hogan fired from the WWE. is Hulk Hogan."