Legendary WWE wrestler Hulk Hogan has been awarded Hogan $115m (£79m) after news website Gawker published a sex tape in which Hogan was filmed having sex with his friend's wife. The larger-than-life entertainer was recorded having sex with Heather Clem – the wife of his then-best friend, known as 'Bubba the Love Sponge'.
Hogan, real name Terry Gene Bollea, argued Gawker violated the privacy he expected in his friend's bedroom and the video was not newsworthy. The landmark case now sets a precedent for other celebrities who may feel that their rights have been infringed versus the freedom of the press.
Recorded in 2007, the video was posted in 2012 by the Gawker gossip website. It was viewed more than seven million times and was published with "reckless disregard" according to Hogan's attorneys. The website had failed to contact Hogan or Clem before the video was published.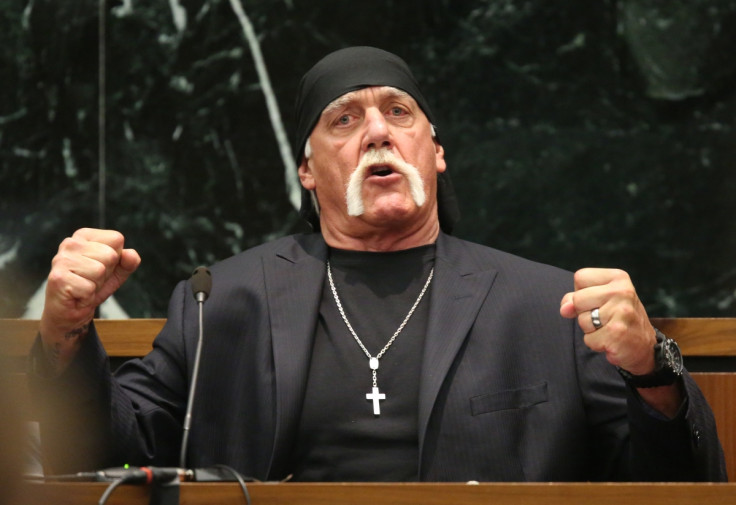 During the trial Gawker insisted that although jurors might find the website's actions in bad taste freedom of the press was important to uphold, and the footage only showed a few minutes of actual intercourse. Hogan made three sex tapes with Clem. Only the second was sent to Gawker.
Hogan had affirmed that the release of the tape had hurt his career where he was lauded as one of the most popular professional wrestlers of the 1980s and 1990s. "This is not only his victory today, but also anyone else who's been victimised by tabloid journalism," Hogan lawyer David Houston said outside the courtroom according to the BBC.
Gawker had maintained that Hogan's private life was newsworthy because it formed part of Hogan's public persona, due to the reality TV show he produced with his family called Hogan Knows Best. The news website said that they will appeal the Florida court's decision.
Founder of the website Nick Denton and journalist AJ Daulerio attended the trial after being held liable. "He has consistently chosen to put his private life out there, for public consumption," Gawker's lawyer Michael Sullivan said.
Lawyers for Hogan said that the 'anything goes' approach to online publishing needed to be corrected. Hogan's personal issues have recently tainted his once child-friendly persona. Hogan's former employers, World Wrestling Entertainment, cut ties with him after he was recorded using racial slurs.