Human rights groups have accused the Myanmar government of "whitewashing" a report that investigated claims of abuse against Rohingya Muslims in Rakhine state during anti-terror operations by security forces.
An investigation commission, appointed by Aung San Suu Kyi's government, said on Wednesday (4 January) in its interim report that the anti-terror operation had not resulted in genocide of Rohingya Muslims.
The findings also denied allegations of abuses by security forces in Rakhine state, even as authorities are still investigating alleged police abuses. Earlier in January a video surfaced apparently showing minority Rohingya Muslims being tortured at the hands of security forces.
"The Bengali population residing in Maungtaw region, the increasing population of Mawlawi (Islamic scholars), mosques and religious edifices are proof that there were no cases of genocide and religious persecution in the region. No cases of malnutrition were found in the area, due to the area's favourable fishing and farming conditions," said the report by the Aung San Suu Kyi's appointees.
However, the human rights organisations said the government was trying to cover up abuses against the Rohingya Muslims community in Rakhine state, which they consider as a stateless minority and illegal immigrants in the Buddhist-majority country.
Phil Robertson, deputy Asia director at New York-based Human Rights Watch, told Reuters that the panel was "looking more and more like the Myanmar government whitewash mechanism that we feared it would be".
"Judging by what is written in this interim report, the commission has so far acted to discount out of hand what it calls 'external allegations' rather than seriously investigate them and risk uncovering the litany of rights violations against the Rohingya," Robertson added.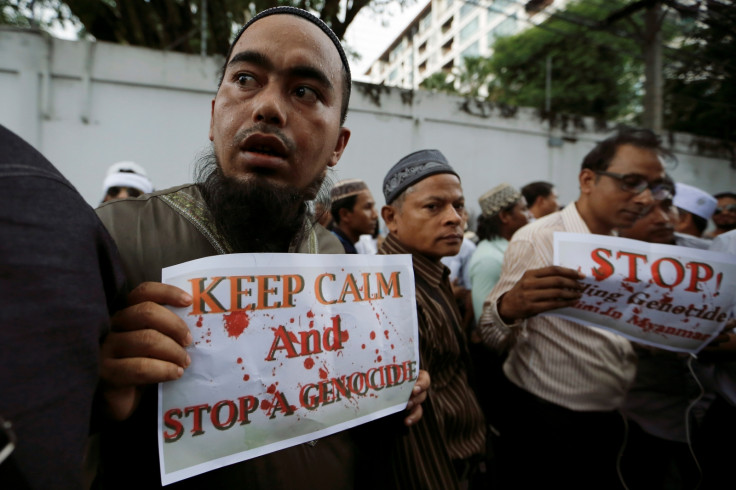 Matthew Smith, founder of campaign group Fortify Rights told the news agency, said: "The army has committed atrocity crimes and this commission is attempting a whitewash. Ministries led by Suu Kyi have charted the path of denial, waging a shameful propaganda campaign."
The recent surge in violence is believed to be the result of an attack on three security posts by nearly 250 armed men on 9 October. Since then, reports suggest that Myanmar's military has launched an operation to drive out ethnic Rohingya Muslims from Rakhine.
The government has maintained that it is conducting counter-terrorism operations in the state and denied reports of killing innocent people or abusing them.