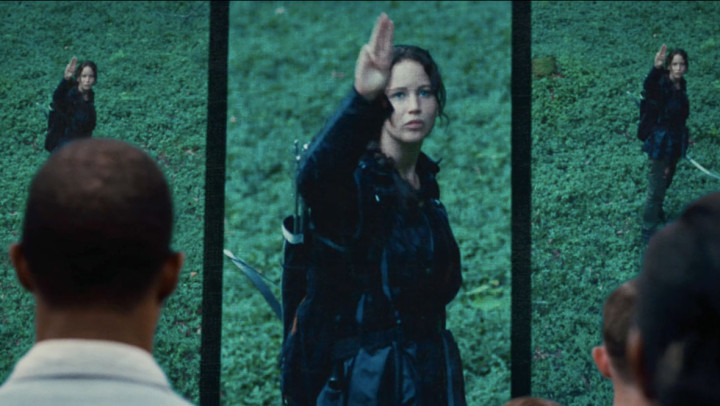 She is an Oscar-winning actress as well as one of the world's most beautiful women and now Jennifer Lawrence is a record-breaker.
The 24-year-old star has made the Guinness World Records after becoming the highest-grossing action movie heroine of all time.
Lawrence powered her way to the top thanks to her role as District 12 tribute Katniss Everdeen in The Hunger Games movie franchise.
"The phenomenal success of the first two movies in The Hunger Games franchise have grossed more than $1.52 billion (£928 million) total internationally," a statement from the company read.
With Mocking Jay Part 1, the first part of the last and the final Hunger Games, being released in November, that impressive number looks likely to double, which will make it a lot easier for the beauty to maintain her title.
Lawrence will be added to the 2015 Guinness World Records book, which is scheduled for September 11 launch.
The impressive feat will be a welcome distraction for the actress who, along with female stars including Victoria Justice, Jill Scott and Kate Upton, was recently a victim of the naked celebrity hacking scandal.
The breach of privacy led to scores of images allegedly stolen from their iCloud accounts leaked online.
"This is a flagrant violation of privacy," Lawrence's representative said in a statement.
"The authorities have been contacted and will prosecute anyone who posts the stolen photos of Jennifer Lawrence."