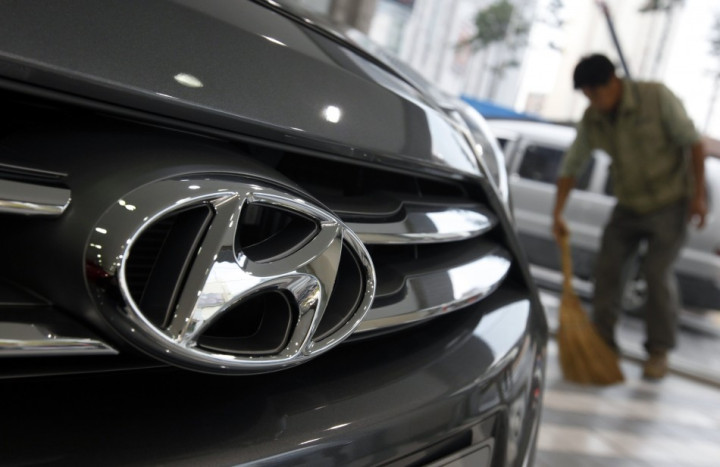 Despite their compensation plan for aggrieved consumers, South Korean automakers Hyundai and Kia are facing a $775m (£484.8m) lawsuit over the overstated fuel economy of some of their vehicles.
Earlier, the companies admitted to the US Environmental Protection Agency's finding that they overstated the fuel-efficiency of vehicles sold in the past three years and promised a reimbursement to affected vehicle owners to cover additional fuel costs. The company sold more than one million vehicles with false mileage claims in the US and Canada during the period.
The lawsuit is challenging the company's compensation plan, saying it is inadequate. Filed in the US District Court for Central California, the legal action is on behalf of 23 Hyundai and Kia car owners and is seeking class-action status.
Under its compensation scheme, the company plans to issue a debit card to reimburse customers for the difference in fuel economy and an extra 15 percent amount for inconvenience.
Also, a separate lawsuit was filed by consumers in the Southern District of Ohio, claiming compensation for the reduced value of their vehicles.
In July, Hyundai was sued by public interest group, Consumer Watchdog, for misleading price-sensitive consumers that its 2011 and 2012 Elantra model was more fuel-efficient than it actually is.
Credit rating agency Moody's Investor Service previously estimated expenses amounting to $100m (£62.6m) to reimburse the affected customers under the compensation plan.
Moody's found the issue as credit negative due to the damage to brand value and the additional expenses. However, it affirmed the companies' Baa1 ratings and stable outlooks.
"The impact on the companies' brand recognition and sales performance in North America could be more material, given that high fuel efficiency has been one of their key selling points and the region is the group's largest market," said Chris Park, a Moody's vice-president and senior credit officer.
The rating agency also noted that the group's market share in the US is likely to decline in 2013 from 9.2 percent during the first nine months of 2012. North America accounted for about 24 percent of Hyundai's global sales during the first nine months of 2012.