'I did not improve': Wojciech Szczesny criticises coaching staff at Arsenal
KEY POINTS
Szczesny blames tactical aspect for failing to improve at Arsenal.
The Pole left Arsenal to join Juventus on a permanent basis this summer.
Wojciech Szczesny has criticised Arsenal's coaching staff for failing to improve his game on a tactical level after he broke into the senior team and believes he has improved more during his short spell in Italy.
The Polish stopper spent two seasons on loan at AS Roma before sealing a permanent move to Juventus to be Gianluigi Buffon's understudy earlier this summer, and he has revealed that his game has taken massive strides forward since his move to the Serie A.
Szczesny has blamed the level of coaching for his stagnation in north London suggesting that coaches in Italy are more tactical compared to their counterparts in England. The 27-year-old joined Arsenal in 2006 and broke into the first-team in 2010. He spent a considerable amount of time as the number two before being promoted as the first choice stopper.
"Honestly, I couldn't say from a technical standpoint that I improved in any way from when I became first choice at Arsenal until the day I left for Roma," Szczesny told The Independent. "However, in the two-and-a-half years since I came to Italy I've improved massively, which is thanks to the coaches and the way they work."
"It's not about improving when you play, it's every day in training you have to work on every aspect of your game and that's something I've really enjoyed. I think in general, the coaches in Italy are much more tactical, that's just how the league works.
"At Arsenal you'd just prepare physically for it but here you watch films analysing a specific opponent before the game and afterwards we'll watch again to see what worked and what didn't," the Polish stopper explained.
"I enjoyed working with some great coaches at Arsenal, Roma and here, but the goalkeeping school in Italy is very different - it's very technical and pays more attention to the details."
The arrival of Petr Cech from Chelsea saw him leave for Roma, where he impressed during back-to-back spells and earned himself a move to the Italian champions. He believes it was the right move in terms of progress in his career.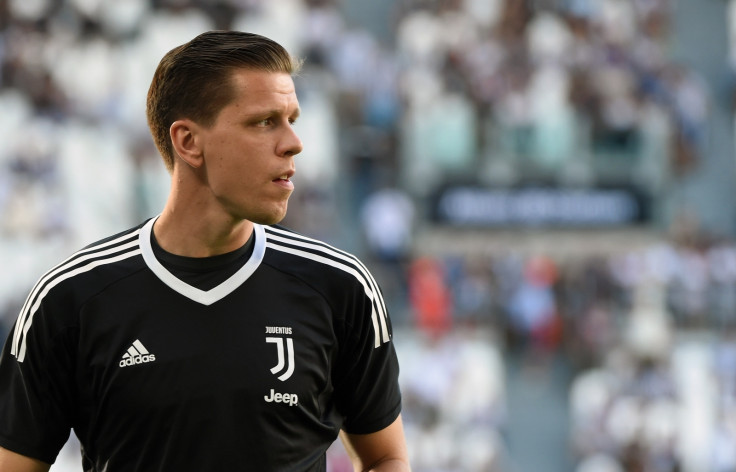 The Poland international grew up at Arsenal and says it was difficult to leave the club he has supported since he was a boy. However, he believes it was the right move for him in terms of progressing in his career as he now gets to learn the trade from one of the very best in the business.
"Accepting that my time with Arsenal was over was difficult because I never imagined leaving," Szczesny said.
"I supported them as a kid and I got to play for the club of my dreams, but life goes on. It was the right thing for me and both clubs and, while one side of me found it difficult to say it was over, the other said let's just get it done."