With their blonde locks, blue eyes and youthful glows, actress Reece Witherspoon and her daughter Ava Phillippe could be twins.
This was more evident than ever when the Oscar-winning star uploaded a photo to Instagram showing that they are mirror images of each other.
In the snap which has amassed more than 300,000 likes on the picture sharing site, Witherspoon, 40, and Phillippe, 17, can be seen standing face-on looking into each other's eyes.
Some online users even had trouble identifying which was which.
"Geez, you two look like twin sisters," declared one.
"The right one for sure," pondered a second.
While a stunned third remarked: "Whoa!!! Identical."
However, some theorised that digital wizardry was at play, writing: "I thought someone had edited this to make it look like you were looking at yourself."
The looky likey pair had been heading to the premiere for Witherspoon's new TV series, Big Little Lies.
Sharing her own snap with her famous mum, the teen – whose father is Witherspoon's ex-husband, actor Ryan Phillippe – gushed: "So proud of my awesome mama and her passion for this project.
"It is so nice to see these wonderful, talented women in roles just as dynamic as they are."
She signed off with a series of emojis.
It's not the first time that people have been struck by the mother and daughter's similarities. Or by the blonde star's ability to hold on the same youthful appearance she had in films such as Cruel Intentions (1999) and Legally Blonde (2001).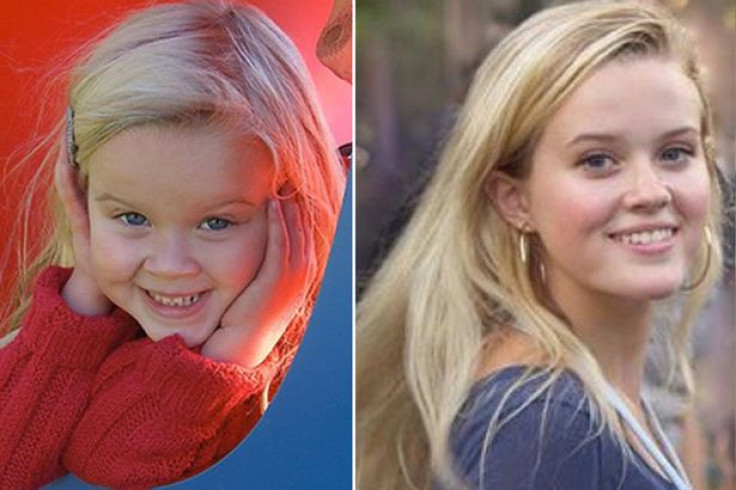 Witherspoon first drew attention to it when she posted a throwback photo of Ava alongside one showing her all grown up for her sixteenth birthday.
The Walk The Line box office favourite is also mum to sons 13-year-old Deacon Phillippe, and four-year-old Tennessee Toth, from her current marriage to talent agent husband, Jim Toth.