Loose Women host Katie Price insists her husband Kieran Hayler was suffering from sex addiction when he had an extra-marital affair with her best friend.
The 38-year-old former glamour model details the struggle in her new memoir, Reborn, which documents the two-year period from 2012-2014 when she split with her second husband Alex Reid and married current partner Kieran Hayler, a plasterer and one-time stripper, after five weeks of dating.
The couple now have two children Jett, 3, and Bunny, 2. However, Price's world was rocked when it emerged Hayler had engaged in a long-term affair with Jane Pountney, a childhood friend of Price and another woman.
Speaking to The Sunday Times Magazine after taking a break from Loose Women duties to focus on saving her marriage, the ex-page 3 model defiantly stated her belief that her husband's "trysts," usually in her stables or in supermarket carparks, were a consequence of sex addiction.
"I know people sneer, but if I didn't believe Kieran had had an addiction, there's no way I would be with him now," states Price.
Upon discovering the affair, Price tweeted she was immediately filing for divorce.
"Sorry to say me and Kieran are divorcing. Him and my best friend jane pountney bee[n] having a full blown sexual affair for 7 months," she posted.
But the London-born model eventually reconsidered and committed to trying to maintain the relationship on the condition that Hayler underwent addiction therapy.
"I had to research it, I had to sit with the therapist and talk it through and see the treatment, and he definitely had it."
Price's chosen regime ensured her unfaithful husband was put on a strict regime of no gym, no sex or masturbation, no internet, no porn for eight weeks, after which she agreed to take him back, writes Lynn Barber.
Despite the progress, Price does not believe there is a foolproof cure.
She adds: "I don't think you're ever really cured, but you can deal with it. And if you see him now — come on. He looks like Farmer Joe. He's got a one-pack instead of a six-pack."
However, the period of reflection has certainly heavily altered Hayler's perspective. He now claims to "feel sick" remembering his life as a gym-obsessed stripper.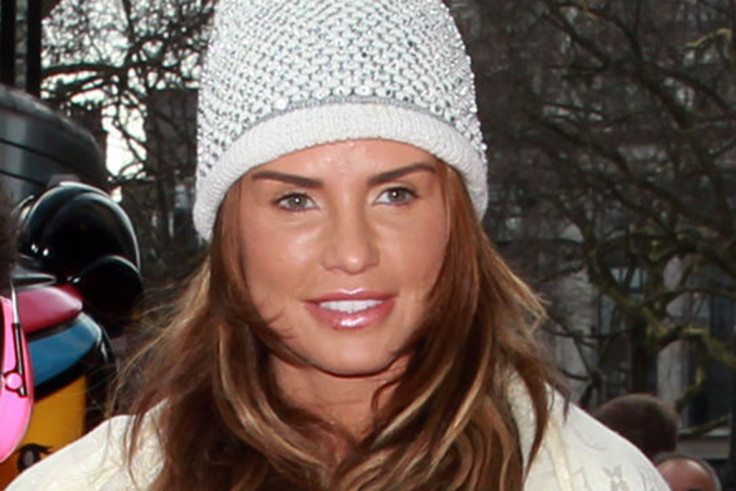 "I built him an amazing gym at home but he won't even go in it, and he was really into his fitness before. And when I met him, he would only eat healthy food, but now he eats sh**, sh**, sh**.
"He doesn't want to go out with the boys — it's all about the family, kids, me. I mean, he does everything. I always say he's turned from a boy into a man."
Price is set to return to Loose Women at some point in December.