Chris Weidman has revealed that he will appeal his loss against Gegard Mousasi after a controversial end to their bout at UFC 210 in Buffalo, New York.
During their middleweight fight, Mousasi delivered two knees to the face of Weidman, deemed illegal by referee Dan Miragliotta as "The All American" appeared to have both hands on the ground at the time of contact.
However, replays showed that Weidman's hands were not on the ground when the blows were delivered, hence making them legal.
While viewers from home got to learn that the knees were legal, Miragliotta looked at the replays and reversed his decision, despite video evidence not being allowed as per the New York State Athletic Commission (NYSAC).
With Weidman recovering in the initial five minutes Miragliotta gave him as he was ready to continue battling, the doctor intervened and called off the fight, ending the bout via TKO in favour of Mousasi and against the former middleweight champion's wishes.
Weidman, who was visibly distressed following the decision, believes the whole controversy that took place is worthy of an appeal as he explained what happened in the post-fight press conference.
"Pretty much for the whole time, [Miragliotta] was telling me 'illegal knee,'" Weidman said, as quoted on MMA Fighting. "I thought I was going to win because of the illegal knee."
"Then they looked at a replay, they left the octagon and looked at the replay and see the legal knee, but in the state of New York, you're not allowed to look, there's no replays. It's a crappy situation. I don't know what's going on with the commission. The head of the commission said there's no replay in the state, so why the hell did this happen to me?
"I don't know the reason why they [the doctors] thought I wasn't fit. I thought I was ready to go, I've been through way worse. At the end of the day, the people of New York got screwed. I got screwed, and it sucks."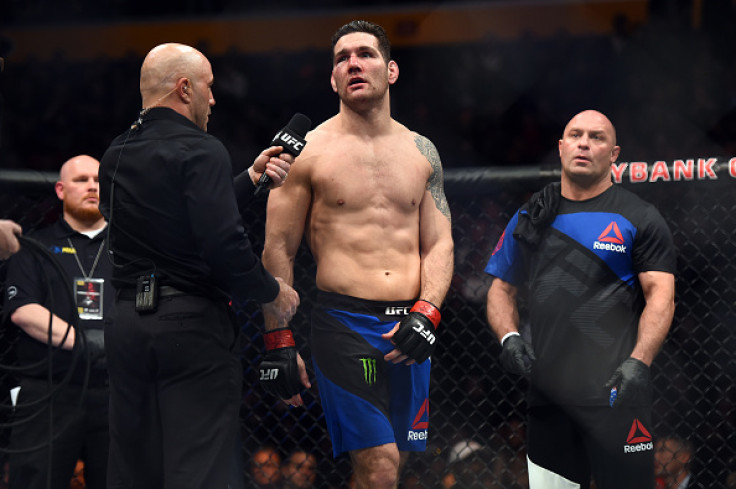 When asked in the post-fight media scrum if he would appeal, Weidman reiterated his stance.
"Yeah, definitely [I will] appeal," he explained. "But more than that, I want a rematch. I want three rounds, fair, three rounds without stupid crap like that."