UFC president Dana White has fired back at Jeff Mayweather and boxing promoter Bob Arum for their comments on the promotion taking majority of Conor McGregor's purse in a potential boxing fight with Floyd Mayweather.
Jeff, the uncle of Floyd, recently revealed that the UFC wanted 80% of McGregor's purse should he face the five-weight boxing champion in what has become the most highly anticipated bout in the combat world.
Top Rank Promotions CEO Arum claimed the figure was 50% of the Irishman's earnings and that if the fight does not happen, the UFC would be to blame.
"I think the only impediment there is the UFC, because UFC doesn't treat fighters the same way that boxing promoters do," Arum said, as quoted on Bloody Elbow. "In other words, UFC fighters get so much less than boxers do."
"They proposed a deal to Conor that on his share of the purse, they take 50 percent. Now, give me a break."
White responded to the allegations at the UFC 210 post-fight press conference and claimed that they know nothing about the deal.
"What I would like to clarify is all the bulls**t about the 80 f*****g 20 split," White said, as quoted on Bloody Elbow. "Jeff Mayweather? Come on, Jeff. Me and Jeff go way back. Jeff, are you spokesman now for f*****g team Mayweather?"
"And Bob Arum? You piece of s**t? F**k you too. What do they know about this fight? You know what they know about this fight? Nothing."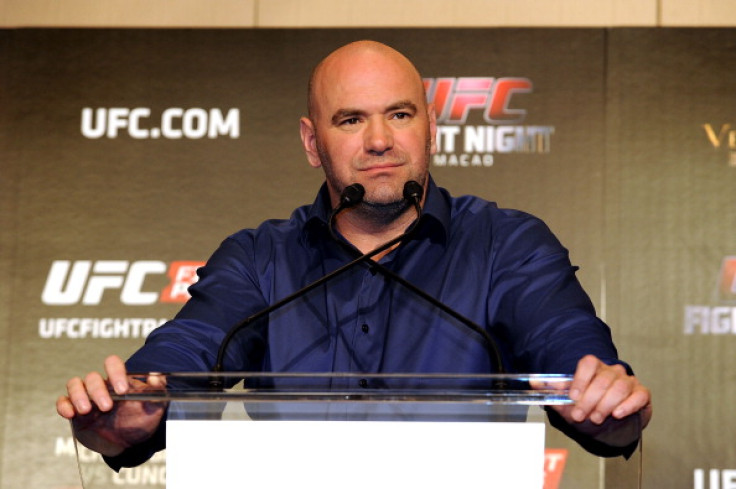 White went on to clarify that he is still in good terms with McGregor and that more details on the super fight will emerge once the lightweight champion and his girlfriend become parents of their first child.
"I can't deny him this fight," he noted. "Believe me, we've had preliminary talks with Conor, and I'm in a good place with Conor, and we're gonna meet in New York when he has his baby."