Dan Hardy has not fought since 2012 but he remains at the heartbeat of UFC, deployed by Dana White to act as an English Joe Rogan of sorts on this side of the Atlantic. While he is thriving in his role as an analyst, he hasn't closed the door on a return to the Octagon.
Ahead of the launch of his book Part Reptile, IBTimesUK spoke to Hardy on everything MMA, his own health problems and comeback, Georges St-Pierre's imminent return and the prospect of Conor McGregor vs Floyd Mayweather.
There is the impression you have unfinished business inside the Octagon and that your journey isn't over yet. Why was now the right time to tell your story?
I think with the sport being at its height of popularity and after the acquisition from the new company and the growth around the world, it is important to give people a little window into where the sport came from.
Coming through the UK system, we were fighting on whatever shows we could get, there weren't very well ran and we didn't know anything about our opponents. What people see of MMA now and where it came from are very different. People can have such better appreciation of the sport once they know what has been invested and what has been sacrificed.
If you don't have knowledge or training of MMA sometimes it can look a little reckless. There are reasons for it looking reckless and reasons for the sport not looking as polished and refined as something a established as boxing. Now, with the sport, moving into the mainstream as quickly as it is, we need people who have the knowledge of the sport who can help communicate with people to bring that knowledge and education forward so the sport can be appreciated the way it should be.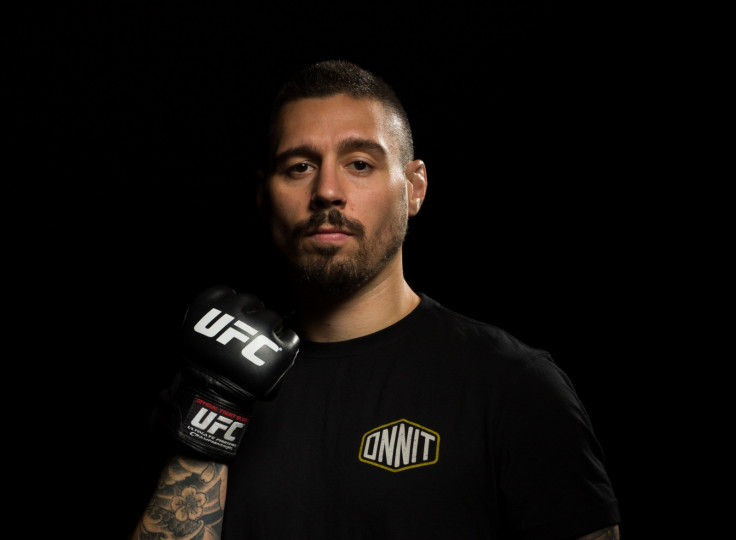 Opposition to MMA in this country is slowly becoming a thing of past. But I couldn't help but notice your exchanges with boxing pundit Steve Bunce recently. Is UFC still not getting the respect it deserves, particularly from the boxing community?
Without a doubt. The main problem is a lack of education. Steve Bunce is a great example of someone who has far more to say for himself than the knowledge that he actually contains in his brain suggests. I understand he is respected as a boxing pundit but even so he is very controversial in that world. But to then step into my world and start commenting on something he really knows nothing about, and to be so flippant and casual with his comments as well, is rather offensive.
I've seen it across the world, particularly in the US and particular in New York when we were battling for acceptance and legislation over there. It's obvious, particularly with these old boxing guys, the guys that have been invested in the sport of boxing for a long time, are seeing the sport of boxing falling apart, seeing the politics within it ripping it apart, and then watching MMA effectively take its place. That's sad for me, I am a huge boxing fan.
There is so much to appreciate about boxing and it is a shame the business world is pulling the sport apart. That is one thing we have managed to avoid so far in MMA.
I think these boxing pundits and the people making these comments are afraid, afraid their sport is losing momentum and ours is gathering.
I hope at one point in the future we get to the stage where there isn't that competition and the comparison. No one is comparing badminton to table tennis, they are different sports. It is a shame that ignorance is fuelling some of these crazy articles. It discredits the sport and the athletes and no one is more deserving of credit than the people invested in the sport of MMA.
Is Conor McGregor vs Floyd Mayweather really feasible?
The fight is definitely feasible, I don't necessarily see it happening as much as I would like to as a fan. I think Mayweather is obviously very intelligent promoter, he knows there isn't anything or anybody in boxing he can talk about to draw more attention to himself. We aren't seeing the matches we want to see happening in boxing. The fight with Manny Pacquiao was five years too late, I think everybody can agree on that. Mayweather realises the sport and platform he uses to promote himself is no longer really there. He's not surrounded by enough athletes to create stories. But then you look at the UFC and you look at Conor McGregor, the amount of noise that is creating. I think he is just piggybacking off that, McGregor is smart enough to see the opportunity and chip in and keep the idea of the fight happening alive.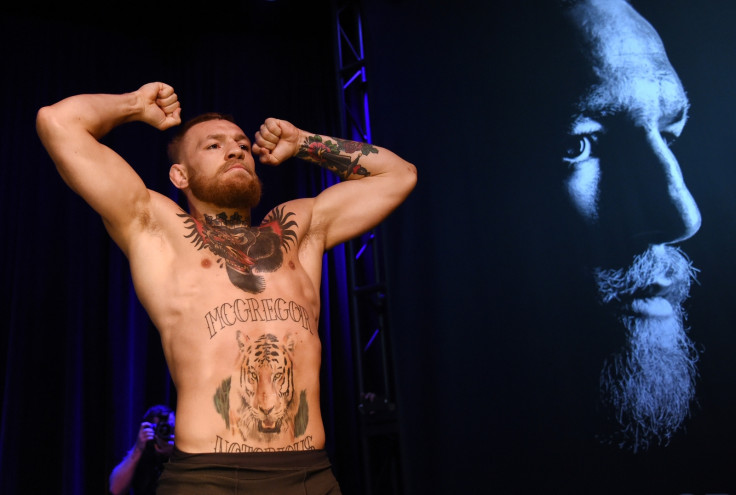 There is no doubt in my mind Mayweather would never step into another sport other than boxing. But I know McGregor would take that match, for sure. I don't think he would win. In a boxing match, Mayweather wins every time, but in a fight, it is McGregor's every day. McGregor would take the chance, he would roll that dice and that's why a lot of people love him because he takes the chances.
Boxers and boxing pundits have been queuing up to dismiss McGregor's chances, is this doing a disservice to his striking abilities?
McGregor obviously has great hands. His main strength is his left hand and he can put anybody on the canvas when he lands it cleanly. But the art of boxing is very different to the sport of mixed martial arts.
What is required in boxing skills for mixed martial arts alone is different to what is required for boxing inside a boxing ring. If I was a MMA fighter stepping into a boxing ring there are a lot of liberties I can take with my stance and body posture that I wouldn't dare do in the Octagon because I would be made to pay for it. I would get my front leg eaten up, I would get taken down, slammed and controlled.
You have had moments in your career where you had to overcome setbacks. How does this process differ between fighters?
When someone is watching an MMA fight, they are watching the person getting beaten up. If you are speaking to a fighter, they are watching the person winning the fight. We don't see the person losing because we [as fighters] don't visualise yourself as that person.
After you have been knocked out, all of a sudden you start focusing on the person who is losing the fight. Unless you can start rewiring that in your head and start realising that you have the skills to be the person on top winning the fight, then it can burden you and it can slow you down.
Is that what happened with Ronda Rousey? Is there a way back for her?
I think that is what effected Ronda going into her last fight. I don't think she has ever really faced her knockout loss to Holly Holm and it doesn't bode well for a fighter of her calibre and fame.
That should have been something her coach pulled her to one side over, they should have sat down, they should have watched it [the Holm fight] 10 or 15 times and talked it through over and over again until she was sick of watching it. My knockout loss to Carlos Condit, it doesn't bother me anymore because I can see the reasons why it happened. I can see the mistakes I made. But if you don't address it, you don't see those mistakes and you don't learn from them.
This is what is so beautiful about combat sports for me, you can lie to yourself as much as you like when you are training among friends and not competing but as soon as you step into an arena where questions are going to be answered about your skills, you cant hide anymore.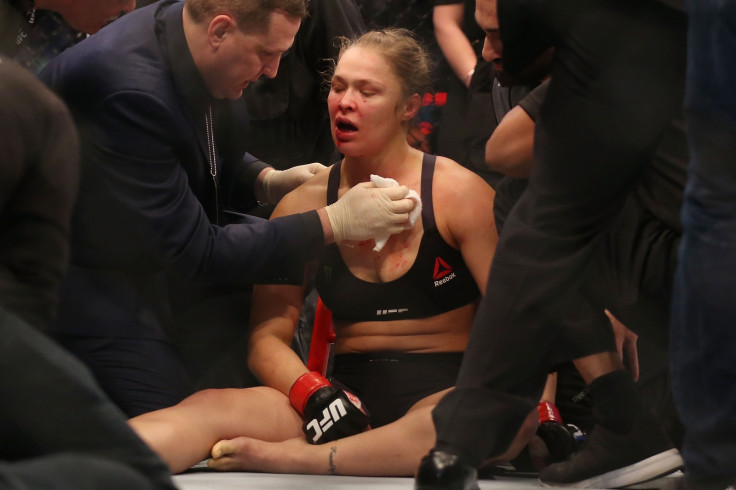 Questions were asked about Ronda's boxing skills and I think we got those answers in her last two fights. I think she needs better striking. She possibly needs to find a better striking coach, Edmund has had a lot of criticism in the way he dealt with Ronda over the last two fights and I think that is fair.
You have got to think where Ronda is at in her career, she is one of the most famous people in sport. So for her to step out of her inner circle and so find somebody else to work with is very difficult for her. She is relying on the people that are already around her and I feel they have let her down.
What about your own comeback? Where are you at in getting medical clearance?
My opinion and my perspective on the surgery has actually been validated, I went and did some tests at the end of January in Bristol with one of the best cardiologists in Europe. I went down to see him and did all the tests I needed to do for the commission when I was not cleared to fight and he basically said, and these are his words, if you had the surgery, and we were testing you to see if it was a success, I would be completely happy with the results.
Do you want you fight again?
It was a huge relief for me just to know I have the option again, what I do with that, I am not sure yet. I have a responsibilities to the sport now, I'm slightly more mature now than I was in my earlier 30s, I have to take into account the role I play in the sport of mixed martial arts and how I can best benefit the sport. We can't always make selfish decisions but the truth is, if I can squeeze a couple more fights in there, then I will."
Your old opponent Georges St-Pierre is preparing for his comeback against Michael Bisping. How do you see him getting on?
While GSP has taken four or five years off, he's still been in the gym, he's still been working and he's still developing. I know the coaches around him have been assessing where he is at and where the sport is now at, working out what they need to do to get him back out on top. He is still one of the best athletes we have in the sport. I think stepping straight back into a world title fight with Bisping really shows his intention.
It shows he is there to compete and there to be a champion again. He must feel confident given he has stepped up a weight division not only again a guy who is not only physically bigger, but who has been physically active the last few years fighting the best of the world.
Part Reptile by Dan Hardy is published by Headline, priced £20.00