Brazilian jiu-jitsu ace MacKenzie Dern believes she will make Ronda Rousey tap "two or three times" if they go up against each other in a jiu-jitsu match.
The number one female black-belt Brazilian jiu-jitsu fighter has made the transition to Mixed Martial Arts (MMA) and currently holds a 2-0 win-loss record. She is hoping to make it 3-0 when she takes on Katherine Roy at Legacy Fighting 6 on 10 March.
Dern is hoping to enter the Ultimate Fighting Championships (UFC) by the end of the year and has made it clear that "becoming the UFC champion" is her ultimate goal. The 23-year-old prefers grappling to striking owing to her jiu-jitsu background, but revealed that she is constantly being trained to be as affective when standing up.
Rousey is similar in terms of style owing to her past in judo, and her coach was criticised for making her think she was a striker. It was deemed as one of the reasons for her loss to Amanda Nunes, when she was punched out by the Brazilian in just 48-seconds. Dern made it clear that her strategy will always be to fight on the ground despite being comfortable standing up.
"I think it would be a fun roll, I think we'd have a lot of good transitions! But in the end I think I'd win the round. She's a great athlete, I've fought tons of great athletes. [I'd tap her] maybe two, three times?" MacKenzie told MMAInterviews.tv.
"I have a ton of people sending me messages to not fall into the same situation as Ronda, they compare a lot to Ronda that she tried to be a striker when she's a ground person. But I think that jiu jitsu is a lot more evolved than judo. Not that it's worse or better, but it's not just armbars. You defend the choke, we go to armbar. You defend the armbar, we go to omoplata, and it just keeps going and going. So a lot of people respect that, my jiu jitsu, but I'm excited that I always come back and rely on my jiu jitsu," the number one black-belt jiu-jitsu fighter explained.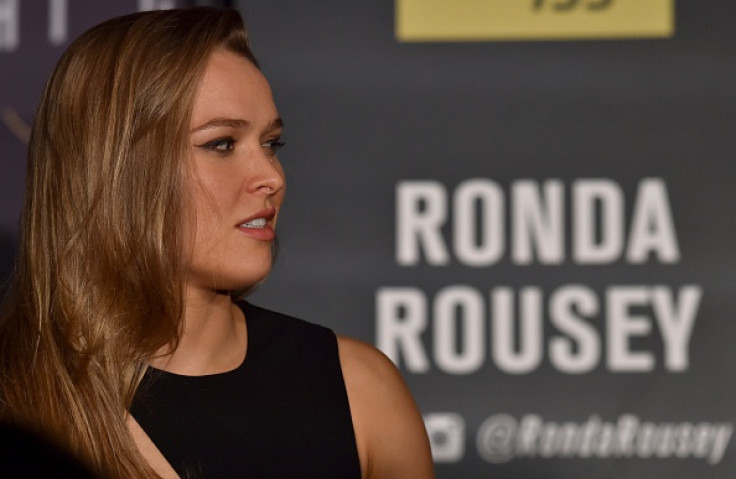 "At least in the training for me, my coaches make me do so many private lessons just training my standup," she said. "Even in sparring, we do sparring just standing up just so I'm not nervous or uncomfortable standing up. But the goal is always to go to the ground. I can't even hide my strategy, everyone knows I want to go to the ground."