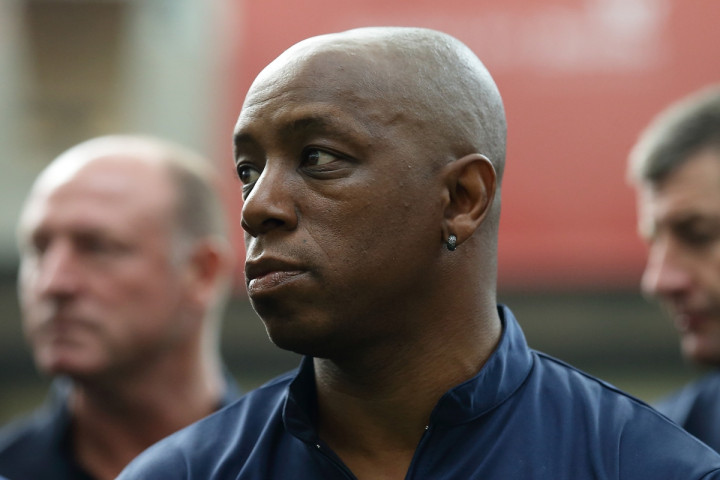 Ian Wright has offered a reward for any information relating to an armed robbery at his home.
The football star's wife Nancy Wright was held at knifepoint during an attack by armed gunmen at their home in St John's Wood, while he was in Brazil as a commentator for the World Cup.
He revealed that the attackers forced their way into the family house when the door was opened by his wife.
The masked attackers threatened to cut off her fingers and do the same to his two children if she did not cooperate.
"As soon as she opened the door, they barged in, four of them wearing masks and holding Stanley knives," he explained.
"Next thing they were holding a knife to her throat and yelling at her to show them where our safe is. She was even physically dragged upstairs as they thought the safe was up there. Then they dragged her back down and forced her to hand over the key.
"She was begging them to stop shouting - she was saying 'I'll open the safe so long as you stop pushing me around and yelling'. They were out of control and hysterical - Nancy was calm."
The couple's two children were asleep in a separate room throughout the ordeal.
The burglars took off with a number of rare watches owned by the former Arsenal striker and his most prized possession, his MBE.
Wright, who said he was "upset and angry" by the incident, has offered a reward for any information about the burglary.
He wrote on Twitter: "Thank you everyone for your kind words of support. There will be a reward for any information leading to arrests. Justice will be done."
Detective Chief Inspector Mick Gornall, of the Metropolitan Police, said: "We are trying to trace these four men, and I'd ask anyone who may know anything to get in touch with my team and help us.
"Fortunately no one was injured during the burglary, but it is still very frightening to have people force their way into your home and threaten you."
Police are carrying out house-to-house inquiries and are reviewing CCTV.