Ibrahim Afellay's agent, Karel Jansen, has confirmed the Dutch international's future has yet to be resolved. The 26-year-old attacking midfielder is on loan to Bundesliga club Schalke 04, from Spanish club Barcelona.
Afellay joined the La Liga leaders from Dutch side PSV Eindhoven in January 2011. However, he has failed to establish himself at the Nou Camp since then, making only 34 appearances, in all competitions, between then and August 2012, when he was loaned to Schalke.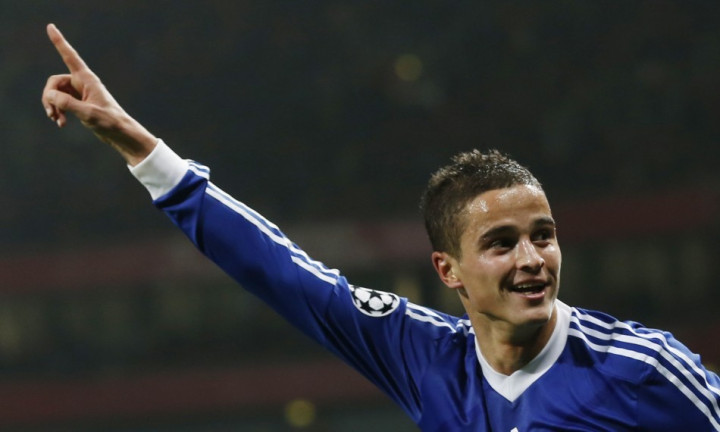 Unfortunately for the Dutchman, his time with Jens Keller's side has not been much better. Afellay has made only 15 appearances this season and has scored only four goals with two assists. And the Germans have given no indication they will look to bid for his services in the summer.
"At the moment nothing is clear. Besides, we are in March and it's still early, so we will see. We have to talk to Barcelona. Here too the situation is unclear. You never know in life, everything is open. Serie A is an interesting competition but at the moment we have not had any requests," talkSPORT quotes Jansen as saying.
Afellay has attracted interest from the Premier League, with north London rivals Arsenal and Tottenham believed to be fighting Liverpool for his services. And despite being injury-prone, he is rated highly across Europe. Inter Milan and Lyon are also understood to be keeping track of the player's situation.
Meanwhile, the former Eredivisie star has spoken out on his recurrent injury problems.
"It's really bizarre how this injury has gotten to me. First my ligament injury at Barcelona, then my tendon injury in my upper leg. In the last eighteen months, I have spent more time recovering than playing. I know I have to pull through and I will. But there have been moments I doubted everything," he said.
"For my own benefit, I have to close myself off from the outside world and focus on one thing only: my recovery. How long will it take before I can play again? That's the thought I go to bed with, and wake up with. There's nothing else for me," he added.