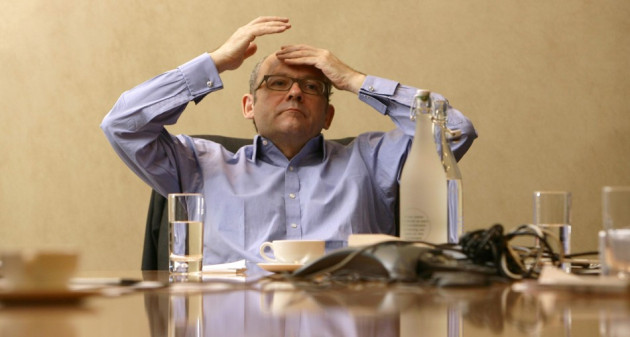 Michael Spencer, CEO at one of the UK's largest brokerages ICAP, laid out a litany of woes over why trading conditions in the financial markets are the worst in nearly 4 decades and that it is not set to get better any time soon.
In tandem, shares plummeted by nearly 7 percent to 288.50p as of 0840 GMT. The stock is also down by nearly 17 percent year-to-date.
In a statement embedded within the brokerage's half year results for 2012, Spencer gave an emotional speech about how a raft of issues brought on in the aftermath of the credit crisis of 2007 has created a tempestuous environment, making it difficult to turn a profit.
"This has been one of the toughest periods in my 36 year career in the wholesale financial markets. Trading volumes this year have fallen significantly across nearly all asset classes and geographies whether equities, futures, FX, commodities, fixed income and also OTC," says Spencer.
"This has been caused by a combination of factors: global economic weakness, the continuing Eurozone crisis, bank recapitalisation and deleveraging, uncertainty over regulatory reform, quantitative easing and near zero rates, to name the main ones. I do not believe this negative environment will continue indefinitely but equally I do not expect it to improve imminently. It has been a time to weather a hard storm and prepare thoroughly for financial regulatory reform," he explains.
ICAP posted a 25 percent drop in operating profit to £144m in the six months through September. Even with this drop 67 percent of operating profit stemmed from electronic, post trade risk and information and not trading.
Group revenue fell by 14 percent to £746m and profit before tax also took a tumble by 26 percent.
"Against this adverse backdrop we have focused strongly on cutting fixed costs and compensation, slimming the firm to a lower expense base at the same time as focusing on how US and European regulatory reform will create big changes and big opportunities within our sector," says Spencer.
"We believe we have delivered a creditable performance in a challenging half year. The profits from our electronic division have also exceeded voice profits for the first time. Our cost reduction programme continues apace and we remain on track to deliver in excess of £50m of savings this year in addition to the £20 million achieved last year," he adds.
ICAP has already made a number of closures within the company over the last few years to plug losses, as investment banks have trimmed back trading activities, which has had a considerable knock-on effect for brokers who match buyers and sellers of financial instruments.
ICAP pledged drastic cost cuts in June this year and in 2010 decided to shut its European and Asian cash equities operations.
In September this year, ICAP closed the European dark pool BlockCross that it launched in 2009. It was the company's multilateral trading facility for trading large blocks of shares anonymously.