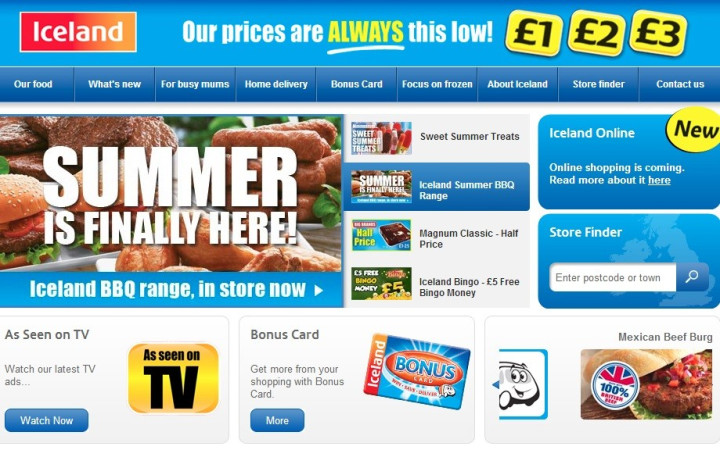 Budget supermarket Iceland will roll out an online shopping service for customers after posting a rise in sales and profit for the year.
Despite the gloomy retail environment amid declining household incomes and economic uncertainty, Iceland sales were up 1% to £2.64bn (€3.1bn, $4.1bn) in the year to 29 March.
Profit before tax picked up by 0.6% to £226m.
Iceland also plans a global expansion and is "committed to exploiting the potential of our brand through further expansion of exports, retail franchising, acquisitions and store openings outside the UK."
"We will offer our customers the ability to shop with us online, building on the successful initial trials of the service in selected stores that began last month," said Iceland in its full-year results.
During the year, Icleand opened a net 33 new stores and took on an extra 1,250 new staff. It plans to open 40 more stores in the coming year and creating a further 2,000 jobs.
The value retailer is the latest supermarket to join the rapidly-growing online marketplace.
Big supermarkets such as Tesco and Sainsbury's have long provided internet shopping for customers. Iceland has run a store delivery service for some time, but is only now venturing onto the web for shopping.
Rival supermarket Morrisons recently signed a deal with online-only grocer Ocado to use its web platform and technology. Morrisons feared it was falling behind in the market because of shifting consumer habits towards online.