A British web developer has offered the Information Commissioner's Office an ultimatum regarding what it claims to be "ridiculous" cookie laws that regular internet users do not understand or care about.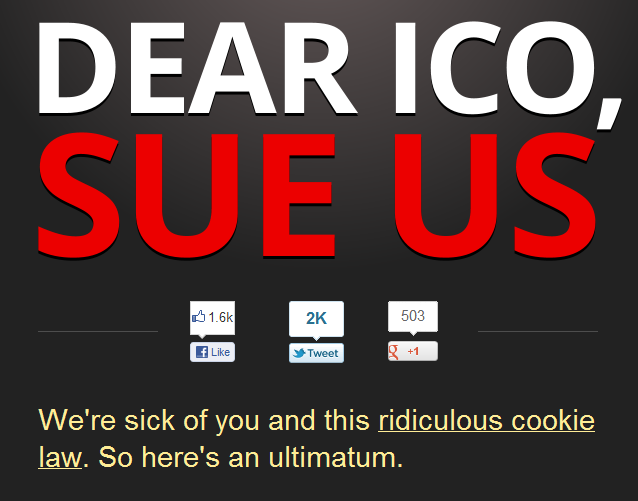 From May 2012 a new European law came into force, demanding websites to disclose what cookies they use and to also gain consent from users in the form of pop-up messages.
The law was widely claimed to be irrelevant and unnecessary, and now website developer Silktide has created NoCookieLaw.com, a website addressed to the Information Commissioner's Office (ICO) suggesting that it should prosecute the company for not abiding by the law.
Silktide says it is "sick of" the ICO and its "ridiculous law," adding: "So here's an ultimatum.
"We've taken all our cookies solutions off all our websites. The evil cookies are back, and the pointless slidey warning messages are no more.
"We tried. We even wrote an open source solution to the cookie law used by 5,000 sites. But the truth is, it's a tragic waste of time."
Some cookies are required to make websites work properly, but the ones that must now be disclosed to users are filed under performance, functionality, and targeting and advertising.
Performance cookies collect anonymous data from everyone who views a website, this data catalogues how a user interacts with the website and is used to improve how a website works, but it cannot track you.
Functionality cookies allow users to customise how a website looks to them. These cookies can remember usernames, language, and regional preferences to provide information like local weather and traffic reports.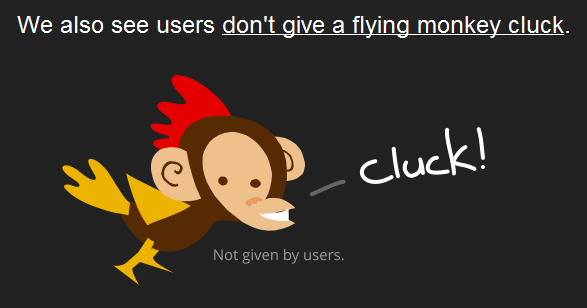 Finally, it is advertising and targeting cookies that are the most controversial. These cookies help to deliver advertisements that are relevant to you. They do this by recording what websites you visit, which is then supplied to advertisers, who serve up an ad based on your browsing habits.
The NoMoreCookies site goes on: "Presumably we now fly in the face of the law you are sworn to uphold. Please, please do your worst. Send in a team of balaclava-clad ninjas in black hawk helicopters to tickle us to death with feather dusters. Just do something."
Silktide, which is based in Derby, claims users don't care - or, more accurately, "don't give a flying monkey cluck" - about the cookie law and whether sites disclose which ones they use or not.
Away from its light-hearted rant, Silktide suggests some sensible options on how best to inform users about cookies: "Most solutions to this law interrupt the user with a message to tell them that cookies are being used, and link to a long technical document listing those cookies in detail. How exactly does that help a normal web user?
"What people need is an open and sincere dialogue about how their privacy is affected being used, together with controls to opt-out of tracking that might legitimately cause them concern."
Finally, the site likens the cookies law to other "British classics" such as it being illegal to die in the houses of Parliament, or to eat a mince pie on Christmas Day.