One of the biggest consumer technology events of the year, IFA takes place annually in Berlin and is where Samsung, Acer, Sony and others show off their latest products.
Samsung
Last year, Samsung claimed the most headlines with the launch of its Galaxy Note 2, Galaxy Camera, Ativ S Windows phone, and a range of Windows tablets. For 2013, the South Korean company is expected to announce the Note 3 and a smart watch, thought to fall under the new brand of Galaxy Gear.
The company has scheduled one of its Unpacked media events for 4 September, with an invitation telling journalists to 'Note the date' in more than a nod towards a Galaxy Note update.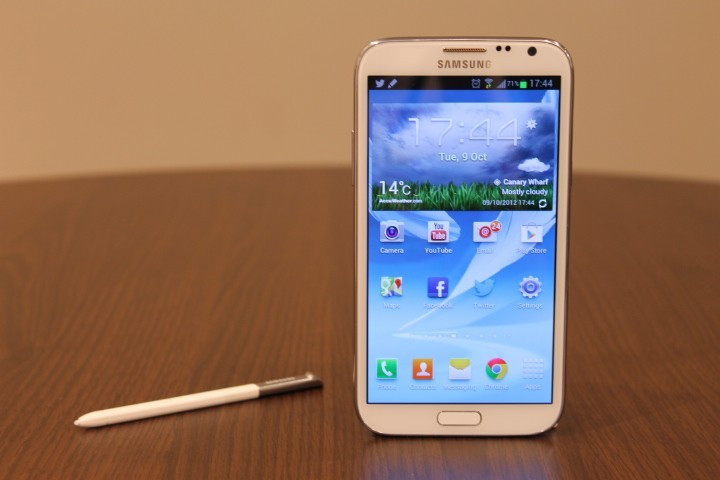 Samsung is yet to say anything official, but rumours point towards a screen size between 5.7in and 6.3in, larger than the 5.55in Note 2, while we expect the phone's design to closely mirror that of the Galaxy S4 and S4 Mini.
Power is thought to come from either a 2.3GHz Snapdragon 800 processor, or Samsung's own eight-core Exynos 5 Octo chipset, depending on where the phone is sold - Samsung has a similar strategy with the S4, which only gets the Exynos chip in certain countries. RAM for the Note 3 is said to be 3GB, and given the huge screen we hope to see an equally large battery.
The Note 2's unique selling point was its S-Pen stylus, which will no doubt make a return for the third generation, and may well be improved to offer increased sensitivity; more than that, we hope Samsung has developed better software to use with the stylus, as the Note 2 was limited to little more than basic note taking.
Samsung's Windows phone, the Ativ S, was announced at IFA last year but has hardly been seen since. An Ativ S2 would presumably mimic the Galaxy S4's appearance and run Windows Phone 8, but so little has been made of the current model, we are wondering if Samsung will stick with Windows Phone or shift focus to its own Tizen mobile operating system.
Galaxy Gear
In a preemptive strike against Apple, Samsung is thought to be readying a smart watch under a new Galaxy Gear brand name. Apple is widely expected to announce a smart watch of its own in the near future and reportedly has 100 employees working on the secret project, which has not yet been seen.
Running a simplified version of Android, a Samsung smart watch would compete against the Pebble, a watch which can display notifications from a smartphone connected via Bluetooth, and numerous fitness bands from Nike, Fitbit and Jawbone.
Sony Honami
Sony will also take to the stage on 4 September, expected to announce a new flagship smartphone, the Honami, which will closely resemble the Xperia Z but feature a 20.7-megapixel camera capable of 4K (Ultra HD) video recording.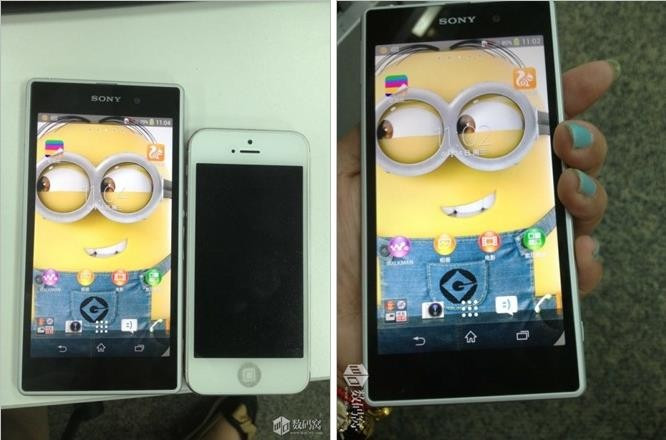 Unofficial photos of the Honami have circulated this week, revealing a device with a 5in, full HD display, quad-core Snapdragon 800 processor, and camera components shared with Sony's point-and-shoot digital cameras.
A larger-than-average sensor and ISO of up to 12,800 means the Honami's camera should perform very well in low light, a trait most smartphone makers are striving to improve.
As with the Xperia Z and Z Ultra, the Honami is expected to be water- and dust-proof.
HTC One Max
Completing HTC's line-up of One smartphones, the Max is tipped to feature the same aluminium construction as the Mini and regular One, but its screen size will be increased from 5in to 5.9in.
HTC's phones are some of the best on sale at the moment, and once the Max arrives the Taiwanese company will have a worthy competitor to Samsung's Galaxy S4 Mini, S4 and Note. The latest rumours point towards a 2.3GHz Qualcomm Snapdragon 800 processor with 2GB of RAM and a large 3,200mAh battery, plus the standard One's UltraPixel camera and BoomSound front-facing speakers.
HTC made a tiny appearance at IFA last year, offering up a single model on the stand of its press relations company, but we're expecting more this time around, given the company's global marketing campaign featuring Robert Downey Jr started this week.
Television
Ultra HD (formerly known as 4K) was a main feature of IFA 2012, with Sony showing off its £20,000 84in Ultra HD television. Since then, Sony and Samsung have brought more sensibly-sized 55in Ultra HD TVs to the high street for less than £4,000.
For 2013 we are expecting more Ultra HD TVs to be announced with even lower prices, but with very little 4K content available to watch on them, any new products will still feel like highly-polished concepts rather than something with instant mass-market appeal. Ultra HD's time will come, but having just invested in HD and 3D, consumers might wish to hold back for another year.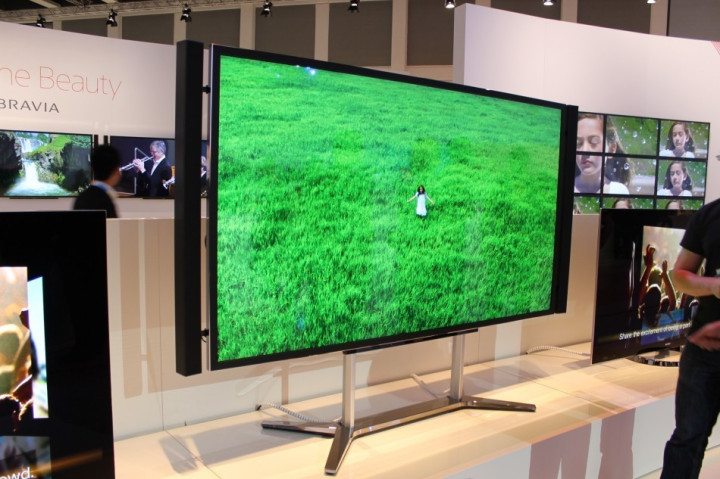 The same could well be true for OLED televisions. The first crop of commercially available products arrived earlier this year with impossibly thin bezels, hugely impressive brightness and contrast levels, but with £8,000 price tags to match. IFA 2013 could be the show where affordable OLED televisions become a reality.
Finally, the 3D craze could be over again as quickly as it arrived. Never quite perfected, 3D comes and goes as the technology evolves through generations of improvement; last year Panasonic showed off a 103in prototype screen capable of delivering 3D without the glasses - so long as you stood in a very specific place. This year's show should see improvements on the concept, but we feel high resolutions and thinner screen bezels will overrule 3D until the glasses can be ditched for good.
Alternative mobile OSes
No fewer than four new mobile operating systems are waiting eagerly in the wings, so it would be no great surprise to see more of Jolla, Ubuntu, Firefox and Samsung's Tizen in Berlin next month, but whether any of them can gain enough mass-market appeal to be a financial success remains to be seen.
Archos
The middle-of-the-road French manufacturer has five smartphones and seven tablets ready to be unveiled at IFA, according to a recent financial report released by the firm. Archos products have done little to impress in the past, but if its budget Android you're looking for, one of those 12 products might take your fancy.