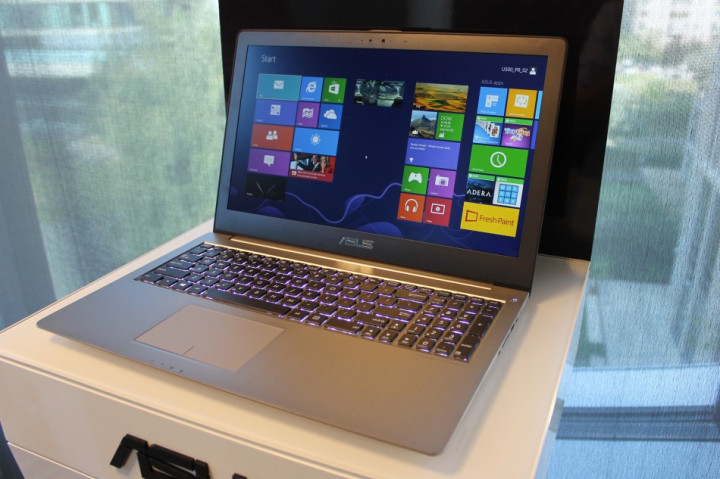 Key Features:
15.6in Full HD IPS display
Up to 512GB SSD/500GB HDD
19.7 - 6.9mm thick
Windows 8
Quad-core Core i7 processor
Optional Nvidia GeForce 650M graphics
Asus Zenbook U500 first look:
Until now, Ultrabooks have been limited to screen sizes of no more than 13.3in, but Asus has taken the game on a step further and introduced the Zenbook U500, with a 15.6in screen and, of course, Windows 8.
Despite the large screen, the Zenbook U500 boasts a thickness of 19.7mm, which tapers down to just 6.9mm at its thinnest. Like all Ultrabooks, there's no optical disc drive but the aluminium unibody chassis does house an Intel Core i7 chip with a quad-core processor.
This is paired with Intel's HD 4000 Graphics but if you want a performance boost then an Nvidia GeForce GT650M graphics chip is available - last seen in the mighty Retina screened MacBook Pro.
Inside, there's an option of flash-only storage with SSDs available of up to 512GB, or a hybrid drive with a smaller SSD (128GB) and larger hard disc drive (up to 500GB), which will no doubt be cheaper. There's also high quality sound from a pair of Bang and Ouflson speakers.
In our short time with the Zenbook U500, we found that, despite the large screen, the laptop is very portable while the thin, unibody construction makes it surprisingly light.
As with most metal laptops, the U500 feels very sturdy, with no flex at all from the chassis.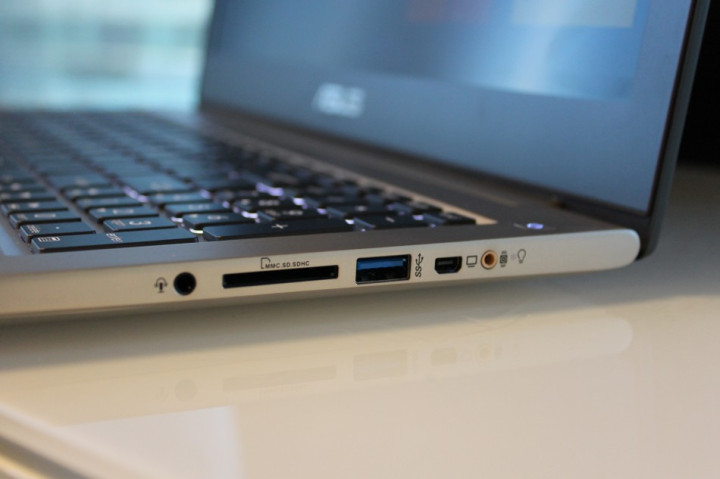 Within just a few minutes of using the Zenbook U500 we couldn't help but compare it to the mighty Retina MacBook Pro - the Asus might not match the Mac for screen resolution, but the slim design, aluminium construction and performance on offer gives clear indications of its main rival.
That 15in screen is not only large for an Ultrabook, but IPS technology means the colours it produces are very impressive, although they are toned down slightly by the use of an anti-glare coating. Glossy screens may produce increased sharpness, but in the real world of sunlight and shadows an anti-glare coating makes most sense.
As for ports, there is an SD card slot, USB 3.0 and DisplayPort on the right, and a further two USB 3.0 ports, full size HDMI port and Ethernet jack on the left.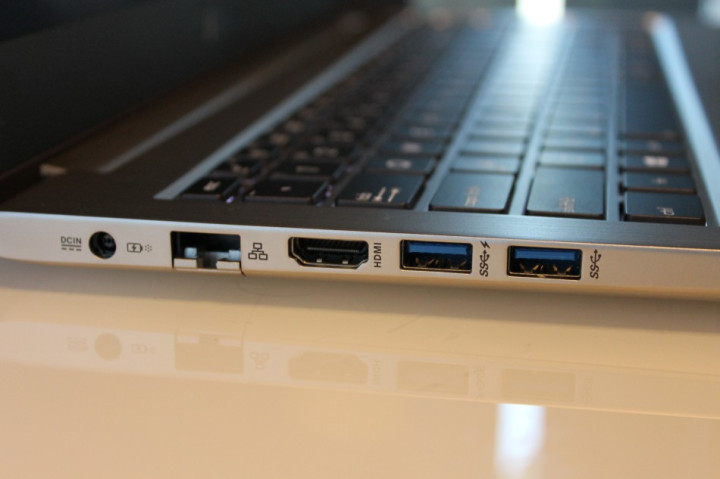 At 19.7mm thick the Zenbook U500 isn't going to worry the size zero Ultrabooks like the Samsung Series 9 and the MacBook Air, but the extra screen size more than makes up for it, making the U500 a practical laptop that can be used for work and multitasking, while still offering a thin and attractive aluminium design.
No word yet on when the U500 will go on sale, but as Windows 8 won't arrive until late October, it'll be then at the earliest. Asus hasn't announced a price yet either, but with these specifications we're not expecting this Zenbook to be cheap.
Must read: