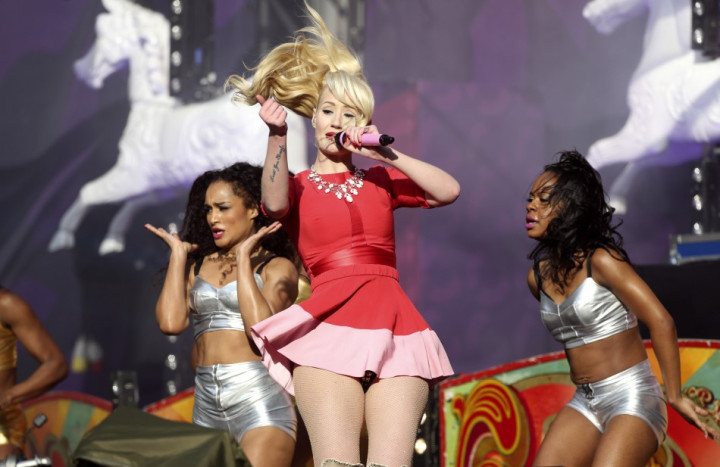 An X-rated video allegedly featuring rapper Iggy Azalea and a former boyfriend is reportedly being touted around Hollywood.
According to TMZ, the peddler of the footage wants to cash in and has already contacted Vivid Entertainment, the porn studio that distributed tapes of stars including Pamela Anderson and Kim Kardashian.
Vivid CEO and founder Steve Hirsch is said to have approached Azalea with a multimillion dollar offer to acquire the rights to the film after watching it.
He reportedly believes it could be bigger hit than Kardashian\'s sex tape with r\'n\'b singer Ray J, which was leaked in 2007.
However, the Fancy hitmaker\'s camp has denied it is her in the video and have threatened to take legal action if it is released purporting to feature the Australian rapper.
The scandal comes days after the 24-year-old hip hop star turned up the heat at the Made In America Festival when she got up close and personal with Rita Ora while performing a track.