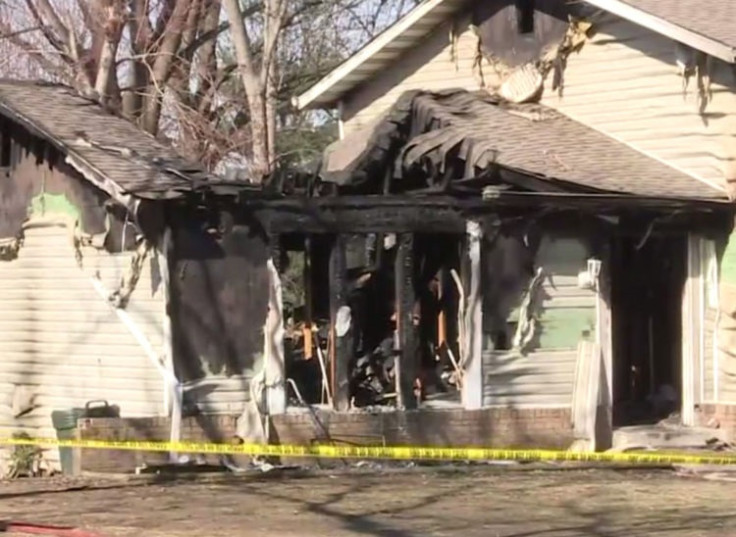 In a tragic sequence of events, an Illinois man was found dead in a burning house with a gunshot to his head. Several hours later, his ex-wife's body was recovered from a nearby lake.
Fire broke out at a home owned by Cristy Lynn Campbell, 32 at 5:15 a.m. on Thursday (16 March) in Glen Carbon, Illinois. Six of her seven children, ranging up to age 14, escaped the burning building and fled to a nearby Walmart store where they raised the alarm.
Arriving at the scene, fire-fighters found Cristy's estranged husband and the father of the children, Justin Campbell, 37, dead.
Christy had apparently fled in an SUV with the couple's seventh child, a 3-month-old boy. The car was seen driving down a hill into Silver Lake in Highland about 15 minutes after the fire was reported.
The baby boy, who was floating inside the car was pulled from the sinking vehicle by paramedic Todd Zobrist who put the baby on the SUV's roof and successfully performed CPR, reviving the child before swimming with him back to shore.
Several hours later the body of his mother was recovered from the lake. Madison County Coroner's Office determined Friday that Justin Campbell had died of a gunshot wound and not as a result of the fire, reports KMOV. Investigators have not yet determined how he was shot or how the fire started. A gun was found in the SUV Sheriff John Lakin confirmed.
According to court records, there were several reports of domestic incidents at the former couples home. In 2012, Ms Campbell obtained an emergency protection order against her husband and filed for divorce, claiming in court papers he "abuses me on a weekly basis". She was granted a divorce the following year.
The children are currently in the care of authorities and will be placed with relatives Sky News reports.