Violence against women and girls is still a global pandemic. Around the world, a third of women have experienced either sexual or physical violence – mostly at the hands of an intimate partner. Millions more are subjected to female genital mutilation (FGM), child marriage and sexual harassment – all of which undermine the basic civil rights of women and girls, from health to security.
On International Day for the Elimination of Violence against Women, IBTimes UK looks at the statistics surrounding gender-based violence and why it is so devastating.
What is the impact of gender-based violence?
Gender-based violence impacts women and girls physically, sexually and mentally – and can lead to death. Not only is it devastating for a woman's well-being, it prevents women from fully participating in society and has wide-ranging implications for families, the wider community and countries.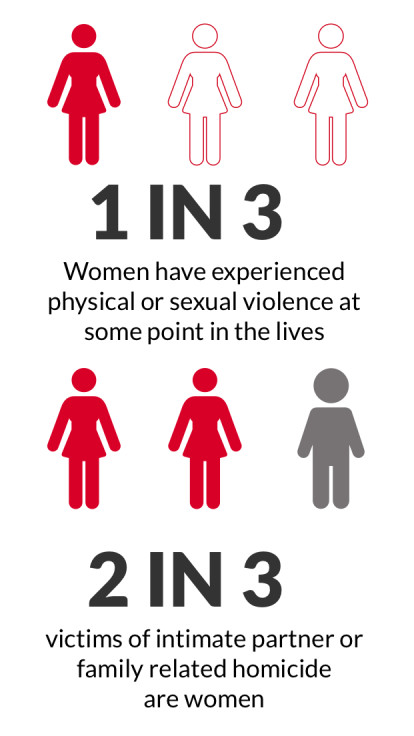 Violence against women is costly, leading to women being excluded from work and greater health care and legal expenses, which impacts national budgets.
According to the World Health Organisation, factors associated with violence against women include low education, child abuse, alcohol abuse and attitudes accepting of gender inequality.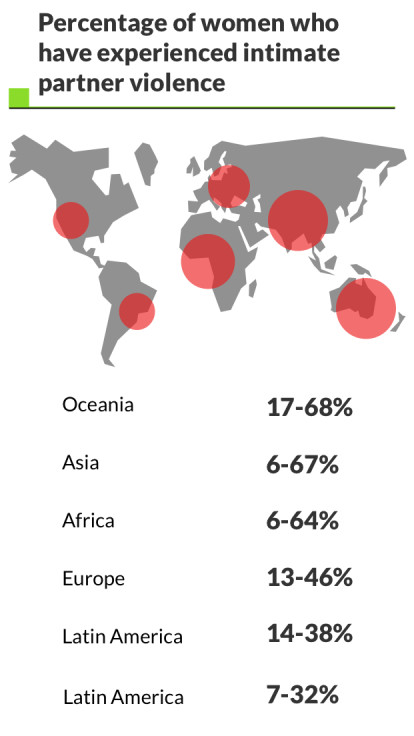 At the moment, not enough is being done to tackle gender-based violence. Although many countries have laws against domestic and sexual violence, challenges remain where laws are not implemented and perpetrators of abuse go unpunished. According to UN Women, more than 30 countries worldwide exempt rape perpetrators from prosecution when they are married to the victim – or if they subsequently marry them.