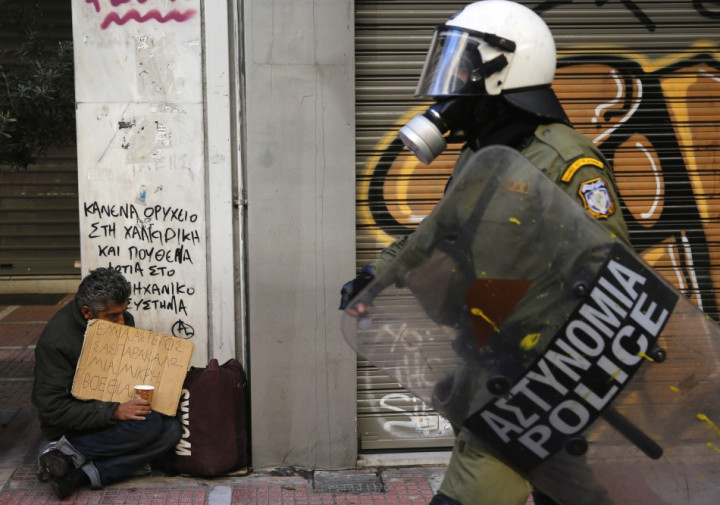 The number of unemployed people will continue to increase unless policies change course, says the International Labour Organisation in its annual World of Work report.
Global unemployment is expected to approach 208 million in 2015, compared with slightly over 200 million at the time of publication of the report [Fig 1.]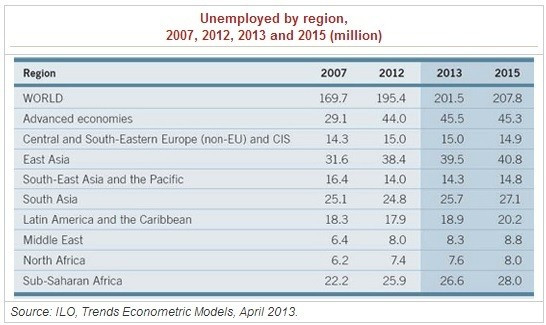 In 60% of the countries analysed by ILO, "the share of unemployed persons out of work for 12 months or more increased after the fourth quarter of 2007. The increase was particularly acute in the middle and weakest performing labour markets - 13.7 and 8.2 percentage points, respectively, between 2007 and 2012 [Fig 2].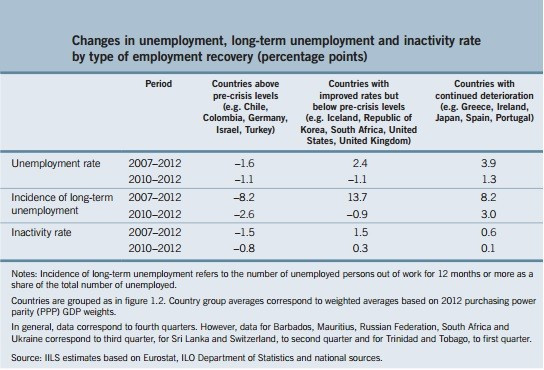 The report also revealed that in 75% of the countries with available information, the number of discouraged workers - those who are not participating in the labour force but would rather be working - has risen. Between 2008 and 2011, the share of discouraged workers in the total inactive population increased by 0.7 percentage points on average [Fig 3].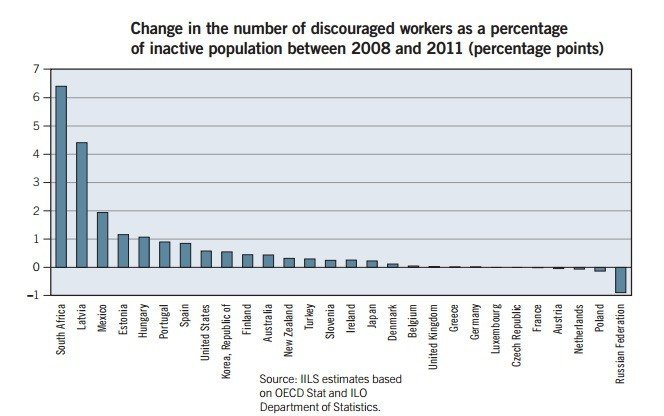 The European Union faces the highest risk of social unrest, such as more strikes, work stoppages, protests, riots and demonstrations, than anywhere else in the world as the gap between rich and poor widens.
"[The EU's risk] is highest among the EU-27 countries - it increased from 34% in 2006 to 2007 [then to] 46% in 2011 to 2012," said the report [Fig 4].