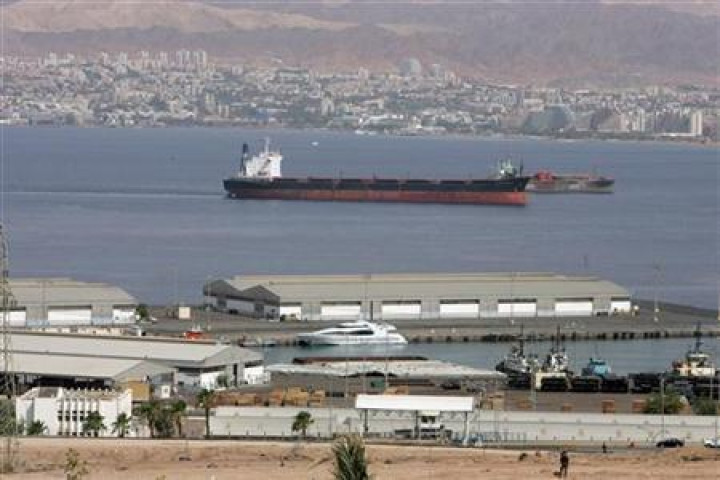 Jordan is sticking to its reforms programme despite the fallout from the fighting in Syria and Iraq, the IMF has said.
But the fund warned that risks to Jordan's robust outlook remain high, mostly related to the conflicts.
The Fund has allocated $129m as the next tranche of its aid to the Middle East country.
"Building on strong performance this year, we reached an agreement on the fifth review under the Stand-By Arrangement and on reducing the number of remaining reviews under the program," IMF said, adding that the outstanding disbursements will be distributed equally across those reviews.
"This agreement is subject to approval of the Executive Board, which is scheduled to consider the review during the first half of November. Board approval would make available to Jordan about $129m."
The next IMF review of Jordan will be in February 2015.
According to the IMF, Jordan's economy will post faster growth in the coming years driven by better performance in mining and tourism, while price pressures will ease.
The Fund has projected Jordan's GDP growth at 3.3% in 2014 and at 4.5% in the medium term. Inflation will decline to 2.9% at end-2014, and to 2% in the medium term.
"Jordan's economy performed well during 2014. Helped by a recovery in mining and better activity in the tourism and utilities sectors, growth stood at 3% year-on-year in the first half of the year.
"With a further slowdown in food prices, headline inflation dropped to 2.7% year-on-year in September."
The Fund is also satisfied with the fiscal performance of Jordan. "The current account deficit continues to narrow significantly, the banking sector remains robust, and financial markets are stable."
"The central government has tightly managed the budget and the fiscal deficit is expected to stay on target through the remainder of 2014. International reserves have been over-performing and are foreseen to continue to do so."
Praising Jordan's reforms push, the IMF said: "Reforms supporting growth and employment have gained some traction with parliament recently adopting the Public-Private Partnership and investment laws, which are broadly in line with international standards."
According to IMF, Jordan's current account deficit (including grants) would continue to substantially improve to less than 4% of GDP in the outer years of the medium term, mostly reflecting a lower energy import bill.
The IMF is hopeful Jordan's monetary policy will remain focused on safeguarding macroeconomic stability and preserving reserve buffers.
"In this regard, Vision 2025—a strategy document currently under discussion — is an opportunity to embed sectoral reforms in an overarching framework with an emphasis on labour market reforms and further improvements in the business climate."