IMF downgrades UK growth forecast on 'slow start' to the year
"Weaker than expected activity" behind lowering of forecast for the British economy.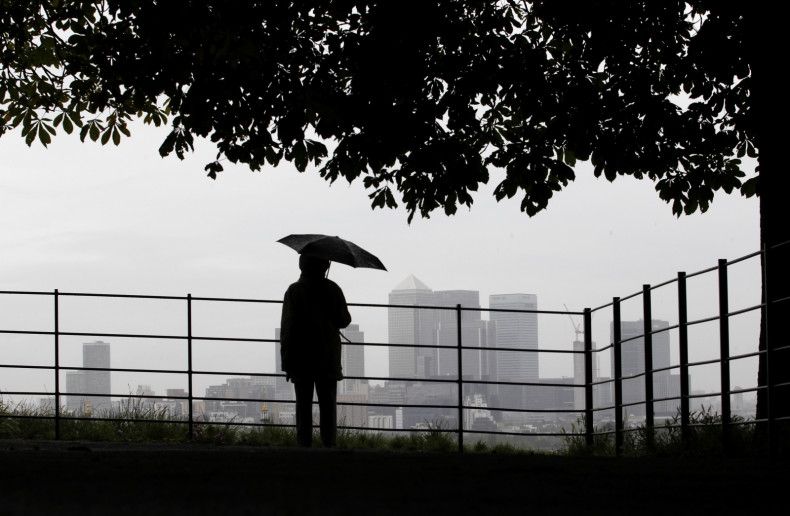 The International Monetary Fund (IMF) has lowered its 2017 economic growth forecast for the UK in the light of a slow start to the year.
In its latest survey of economic growth published on Monday (24 July), the IMF kept its outlook for global economic growth unchanged at 3.5% in 2017, but said it expects the UK to grow by 1.7% this year, compared with the 2% it forecast in April.
It added that the revision was down to "weaker-than-expected activity" in the first three months of the year. According to the Office for National Statistics, the UK economy grew by 0.2% in the first three months of the year.
It publishes the first official estimate for the second quarter of the year later this week.
In response, a UK Treasury spokesperson told BBC Radio the forecast highlighted the need for the government's plans to increase productivity and get "the very best deal with the EU" after Brexit.
"Employment is at a record high and the deficit is down by three quarters, showing that the fundamentals of our economy are strong," the spokesperson added.
UK growth forecast for 2018 remains unchanged at 1.5%. The IMF also lowered US growth forecast to 2.1% against the 2.3% it predicted in April, and again down from 2.5% to 2.1% for 2018.
"While the markdown in the 2017 forecast [for the US] reflects in part the weak growth outturn in the first quarter of the year, the major factor behind the growth revision, especially for 2018, is the assumption that fiscal policy will be less expansionary than previously assumed, given the uncertainty about the timing and nature of US fiscal policy changes," the IMF said.
However, the IMF has revised upwards, the growth prospects for a number of European economies, especially Spain, which has been upgraded from a growth forecast of 2.6% to 3.1%. The eurozone as a whole is expected to grow by 1.9% this year, up from 1.7%.
"Positive growth revisions for the last quarter of 2016 and high-frequency indicators for the second quarter of 2017, indicate stronger momentum in domestic demand than previously anticipated," it added.
China's growth projections have also been revised up following "a strong first quarter of 2017 and expectations of continued fiscal support", upgraded from 6.6% to 6.7% for 2017.