Silver Linings Playbook struck gold at the Independent Spirit Awards (ISA) in Santa Monica on Saturday, bagging four awards; this includes that for Best Film, merely 24 hours before Oscars 2013.
Apart from winning Best Film, Silver Linings Playbook won Best Director (for David O Russell), Best Actress (for Jennifer Lawrence) and Best Screenplay.
The feel-good romantic-comedy has received eight nominations for Sunday's blue ribbon event - the 85th annual Academy Awards, which will be held at Dolby Theatre in Hollywood, Los Angeles.
The other big winner of the night was The Session, which took two prizes - Best Actor for John Hawkes and Best Supporting Actress for Helen Hunt.
A heavy favourite to repeat this achievement at Oscars 2013, Jennifer Lawrence said she enjoyed working in independent films. She made her mark in the industry by acting in independent films like The Burning Plain (the Marcello Mastrioainni Award at the 2008 Venice Film Festival) and Winter's Bone (Best Actress nomination at Oscars 2011 and Golden Globes 2011).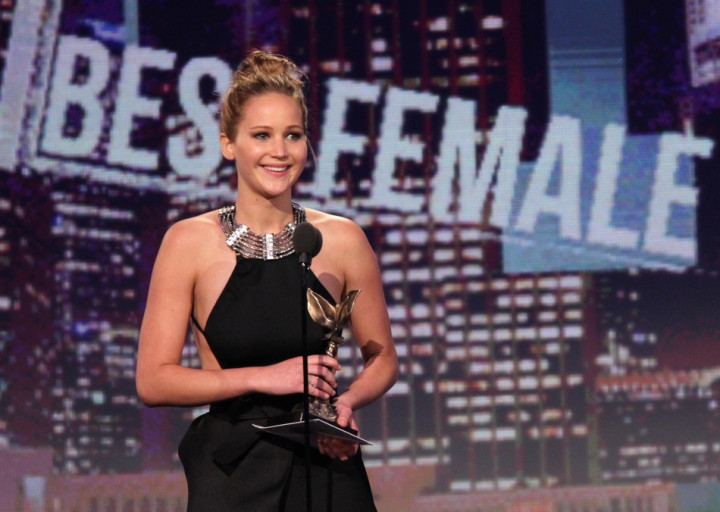 Russell, the director of Silver Linings Playbook, took time to lavish praise on Beasts of the Southern Wild director Benh Zeitlin, when he accepted his award, saying: "Benh Zeitlin is a young man. So he will be back."
Incidentally, Russell and Zeitlin will go head-to-head again on Sunday night; both films have been nominated to the Best Picture category at the Oscars 2013.
Russell also came on stage to receive the award for Best Screenplay and credited his son, Matthew, as the inspiration behind the film and lead actor Bradley Cooper's character.
"The last time I held one of these was 19 years ago for best first feature and screenplay and my son was one year old - Matthew - is here today and he gave me this movie," Russell said.
Beasts
Meanwhile, Beasts of the Southern Wild has already won the Camera d'Or award at the Cannes Film Festival 2012 and was nominated in four categories, winning one for cinematography.
The Sessions picked up two acting prizes at the awards; one John Hawke (for playing a virgin polio survivor) and the other for veteran Helen Hunt.
Hunt, 49, said backstage she was "beaming" to have won the award but would avoid shedding clothes on 70mm any time soon: "I'm not taking them off again. That was it. But it worked out."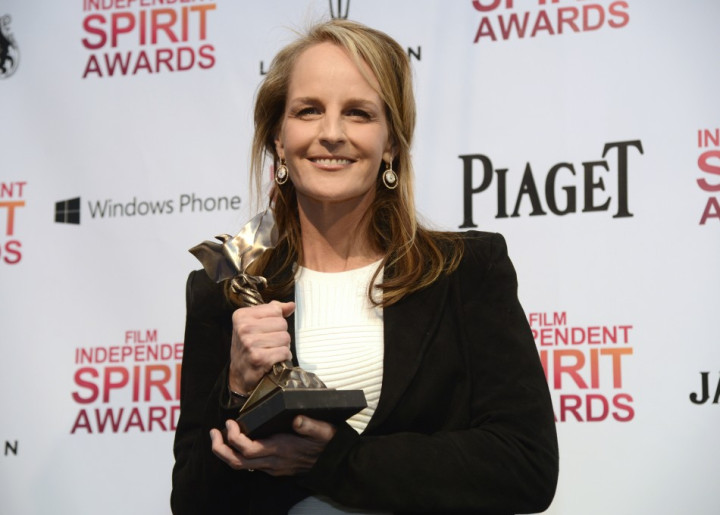 Michael Haneke accepted Best International Film for Amour, a tale of an octogenarian couple dealing with life. Haneke, a filmmaker of widely acclaimed works such as The White Ribbon and Cache (Hidden), felt it was "important" for a film like Amour to garner appreciation among the youth.
"My impression is that this is given by a younger audience. That is important for a film like mine that deals with such a serious theme," Haneke told reporters backstage, "In a society like ours that's aging, it is important to make films that deal with such a subject and treat it seriously."
Matthew McConaughey, who was also nominated in the Best Actor category for Killer Joe, picked up the Best Supporting Actor for Magic Mike.
Wes Anderson's Moonrise Kingdom was nominated in five categories but failed to win in any.
The 28th Independent Spirit Awards considers films which are made at a budget of less than $20m (approximately £13m). Interestingly, only two Best Film recipients of these awards have gone to win the Best Picture at the Oscars - Platoon (1986) and The Artist (2011).
READ: Oscars 2013: Where to Watch 85th Academy Awards Live

READ: Oscars 2013 Predictions: Argo, Spielberg and Osama bin Laden in the Spotlight
READ: Kristen Stewart Parties with Robert Pattinson's Best Friend and Prepares for Oscars Moment