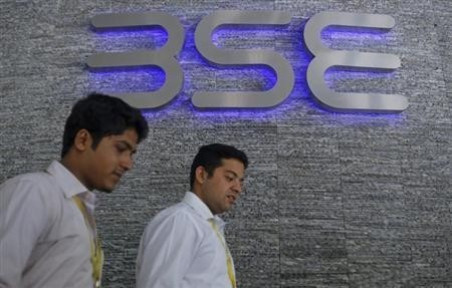 Indian shares rose to a record high on 24 October as companies recorded better-than-expected profits, bolstering foreign inflows into the country.
The benchmark indices are expected to rise further, as the US Federal Reserve is likely to delay the scaling back of its massive asset repurchase scheme until 2014.
The Bombay Stock Exchange Sensex crossed the key 21,000 level for the first time in more than three years, surging more than 200 points. The benchmark rose to a high of 21,039.42 during the day, before slipping back. It is trading at 20,769.19 as at 10:00 am GMT.
The National Stock Exchange's Nifty index rose to its highest level in 2013 at 6,252.45. The index stands at 6,176.20 at present.
Foreign Inflows and Earnings Performance
Foreign investors have purchased a net $15.2bn (£9.4bn, €11bn) of Indian shares so far in 2013, the most among 10 Asian markets tracked by Bloomberg after Japan. The buying frenzy came after economists started pushing back estimates for when the US Federal Reserve will begin tapering its stimulus.
Meanwhile, blue-chip companies recorded high earnings growth recently, bolstering investor optimism. Among 30 Sensex companies, nine have reported results so far and all either beat or matched estimates.
Firms that have beaten estimates include IT major Infosys and construction giant Larsen & Toubro, which benefitted from improved export earnings.
Further Growth?
In September, the US Federal Reserve left its massive bond-buyback scheme unchanged, helping the stocks and currencies of emerging markets.
The Sensex rose 17% from its yearly low on 21 August following the US decision.
"A year-end rotation back into emerging markets and commodities suggests that markets will remain biased to the current choppy advance into year-end," Laurence Balanco of CLSA said in an interview with CNBC-TV18.
Some analysts believe the markets will remain in Green until 8 December, when election results from five key states come out.
Indian companies also benefitted as the Reserve Bank of India chief Raghuram Rajan rolled back emergency increases in key interest rates after the rupee recovered from a major slide.
The central bank is due to conduct its policy review on 29 October and is expected to increase the benchmark interest rate by 25 basis points.