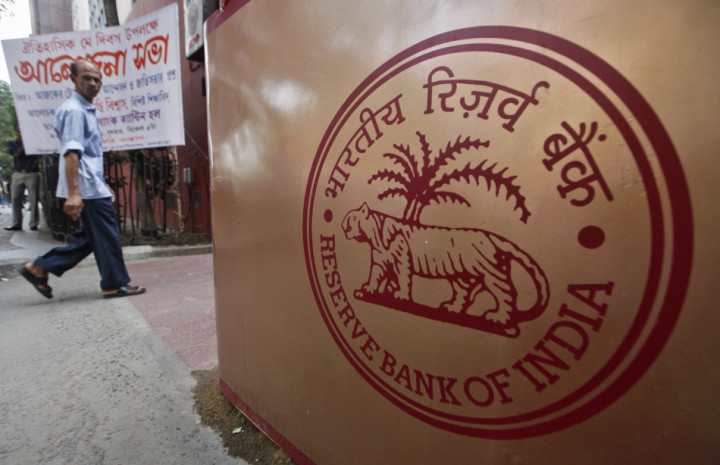 India's central bank, the Reserve Bank of India relaxed limits for foreign investors by enhancing investment limits.
The move by the RBI means that foreign investors can invest in mutual fund schemes with 25 percent of assets in infrastructure under the $3bn sub-limit and also increase their uptake in government bonds.
The India government enhanced the foreign investment bond limit by $5bn to reach $20bn in total.
The RBI added that new rules will mean that $5bn must be invested in bonds with a residual maturity of 3 years vs 5 years.
In addition, India extended further relaxation to foreign investment rules by saying that the overall external commercial borrowing limit for manufacturing and infrastructure now stands at $10bn under the approval route.
The Indian government's move to relax foreign investment limits come after the country faces high inflation, falling investment and slowing GDP growth.
The Indian rupee became of one of the worst performing currencies this year, by falling by almost 27 percent since July 2011.
However, ahead of the news, the rupee made its biggest gain since January 27 this year.
The Indian currency rose to 56.45 rupees against the US dollar in early trade, re-cooperating some of the losses after the currency feel to its record low last Friday, after analysts predicted that India would relax limits on foreign investment and raise interest rates on deposits by non-resident Indians to boost the currency.
India Teetering on the Edge of Junk Status?
The number of challenges that India faces, including continual GDP growth slowdown and high inflation has caused mixed views from the ratings agencies on outlook and credit rating.
On the day that the RBI released its measures to help its currency, Moody's has maintained a stable outlook for India, alongside its Baa3 ratings assessment, despite the country facing a number of hurdles.
"The impact of lower growth and still-high inflation will deteriorate credit metrics in the near term, but not to the extent that they will become incompatible with India's current rating," said Moody's said a statement.
However, only one week ago, Fitch Ratings lowered the outlook on India's BBB- credit rating to negative from stable and warned that it could be downgraded to junk status if the country's growth, policymaking and governance deteriorated further.
"Against the backdrop of persistent inflation pressures and weak public finances, there is an even greater onus on effective government policies and reforms that would ensure India can navigate the turbulent global economic and financial environment and underpin confidence in the long-run growth potential of the Indian economy," said Art Woo, director at Fitch Ratings.
India teeters on the edge of being downgraded to junk status, despite Fitch maintaining its BBB- rating for India, which is at the lowest investment grade level.
"A significant loosening of fiscal policy, which leads to an increase in the gross general government debt/GDP ratio, would result in a downgrade of India's sovereign ratings," said Fitch in a statement.
And just before Fitch's ratings warning, the third ratings agency out of the "Big Three", Standard & Poor's said India could become the first of the BRIC economies, which also include Brazil, Russia and China, to lose its investment-grade status and move into junk territory if it did not curb inflation, stem falling GDP growth and improve on governmental policymaking and governance.
"The combination of a weakening political context for further reform, along with economic deceleration, raises the risk that the government may take modest steps backward away from economic liberalization in the event of unexpected economic shocks. Such potential backward steps could reverse India's liberalization of the external sector and the financial sector," said S&P credit analyst Joydeep Mukherji, author of the report "Will India be the first BRIC Fallen Angel"?
Investors Cried Out for Government Intervention
India, which was the former star-pupil of the BRIC class of emerging market economies looks to have slumped to the bottom of the registers after a first quarter GDP report card that's showing the slowest pace of growth in nearly a decade.
Following a decline in manufacturing output, which shrank 0.3 percent from the year earlier, the overall 5.3 percent GDP advance is spectacularly lower than the consensus forecast of 6.1 percent.
Furthermore, India's economy only grew 6.5 percent in the last fiscal year ending March 31 2012, which is lower than the government's projection of a 6.9 percent expansion.
Meanwhile, India's fiscal deficit during the 2011/12 fiscal year was 5.2tn rupees, which is equivalent to 5.9 percent of India's GDP, according to a Reuters calculation
On June 18, the RBI defied widespread expectations for an interest rate cut following high inflation and poor market performance and kept its key lending rate unchanged at 8 percent.
The country's central bank also kept its cash reserve ratio for banks at 4.75 percent, despite market consensus forecasting a 25 basis points rate cut.
However, RBI said that a "further reduction in the policy interest rate at this juncture, rather than supporting growth, could exacerbate inflationary pressures."
Both stocks and bond prices dropped, following the interest rate decision, after market participants were surprised with the central bank for not loosening its policy.
Despite the rate decision, analysts believed at the time that there would be cuts later this year.
"The recent inflation readings have provided fair degree of discomfort and in terms of fiscal adjustment, steps are yet to be taken by the government," says Shubhada Rao, chief economist at YES Bank in Mumbai. "And, the RBI may want to keep its powder dry for future course of actions, in case there is resurgent stress in the euro zone. The front-loading of 50-basis-points cut in April was showing that growth momentum will be addressed. Future rate action would be contingent on concrete steps being taken by the government and the inflation trajectory. We are still looking at 25-50 basis points in the rest of the year."
The Indian rupee has plummeted by more than 27 percent against the US dollar since July 2011. Coupling inflation and a currency, spending power is waning and anger towards with Prime Minister Manmohan Singh's embattled coalition government has intensified.
"The message from the numbers is clear - economic reforms need to be revived and monetary easing has to become more aggressive," said Sanjay Mathur, emerging markets analyst at RBS. "And on an urgent basis, corporate profits are simply too weak for investment to recover without a policy impetus. Similarly, the cost of capital as measured by a blended average of the interest on AAA 10y local currency corporate bonds and the earnings yield remains elevated."