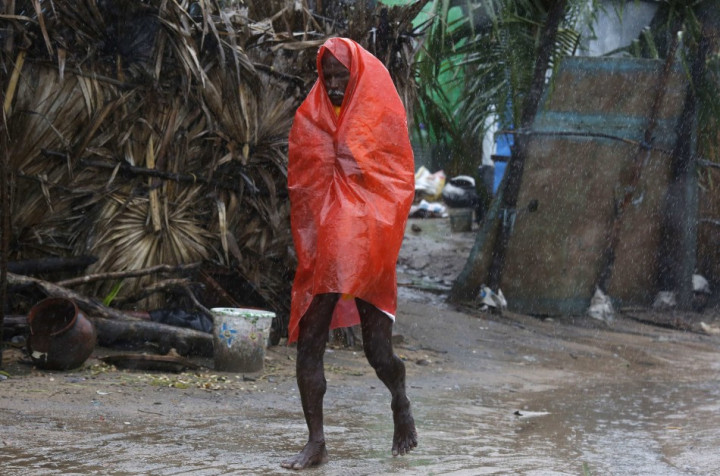 Indian authorities are shifting their focus to relief measures in the worst affected regions battered by Cyclone Phailin, a day after the twister made its landfall in the eastern coastal states.
The massive storm, one of the strongest to hit India in recent years, has knocked off power supply and forced more than a half a million people to flee their homes.
At least seven people are reported to have died in storm-related incidents across the affected states.
Cyclonic conditions and heavy rains are set to prevail through the weekend in the aftermath of Phailin. The intensity of the storm has already come down to between 80 and 90kmph.
In some regions, gale winds reached speeds of up to 260kmph during the landfall in the state of Odisha.
"Cyclone Phailin is gradually losing intensity, but it is still classified as a severe cyclone," said weather department official Sharad Sahu.
Rescue teams, including 18 helicopters, 12 aircraft and two naval vessels, are on standby to deal with emergency measures.
Contrary to fears, the cyclone did not cause major havoc in the state of Andhra Pradesh. The extent of damage could not be assessed immediately as transportation and communication facilities have been paralysed. Around 12 million people were in the path of Phailin.
"There are reports of trees, electric posts, and telephone towers being uprooted and 'kutcha' houses being damaged in Ganjam and Berhampur districts. Communication lines were also disrupted. So far there are no reports of any casualties. But we will get detailed information only after the NDRF teams make proper assessment of the devastation caused by the cyclone," a senior official from the National Disaster Management Authority told the Press Trust of India.
In 1999, a storm in the same region had killed thousands of people. This time, preparedness seems to have averted a major catastrophe.