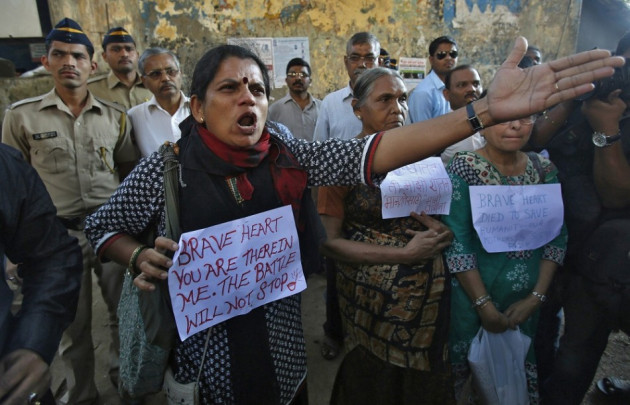 A 16-year-old Indian girl who claims she was gang-raped became so upset by police inaction that she consumed poison in protest outside a police station.
Police at the office of the superintendent in the Mainpuri district rushed the victim to hospital where she is understood to be in a critical condition, according to local media sources.
The girl had allegedly been going from police station to police station, claiming she had been gang-raped by two men while she had visited fields on the outskirts of her village last month.
The girl's father accused police of shielding the culprits at the demand of influential people within their village.
"We have been getting threats from the accused who have even threatened to kill us. They are roaming freely and the main accused was even spotted outside the Karhal police station while we had gone there to get our complaint registered a few days back," the girl's father said.
The district superintendent of police for Mainpuri, Shrikant Singh, said: "We are looking into the matter and there will be no lack of duty on our part. If there has been any misbehaviour with her by any police officer, we will probe into it and strict action will be taken."