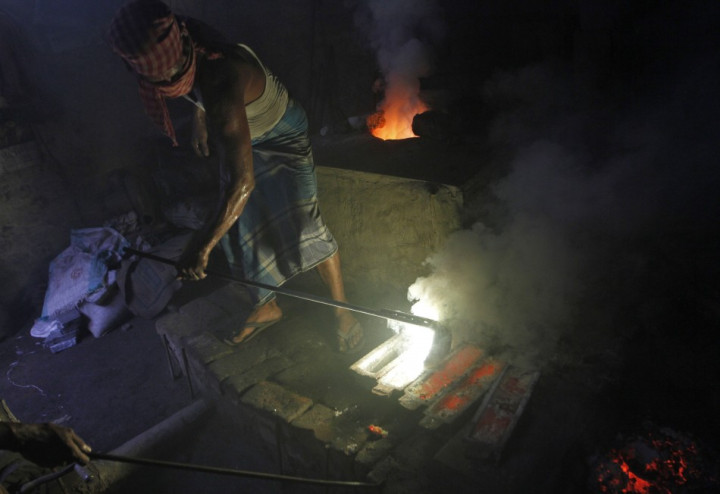 India's industrial production has increased for the first time in three months in January, beating economists' expectations, primarily due to a pick-up in domestic demand and expansion in infrastructure output.
Production at factories, utilities and mines climbed 2.4 percent in January from a year earlier after a revised 0.5 percent drop in December, according to India's Central Statistical Office. Economists polled by Bloomberg expected a 1.3 percent increase in industrial production.
In the April-January period, industrial production rose 1.0 percent on year.
Manufacturing, which constitutes about 76 percent of industrial production, grew 2.7 percent in January from a year earlier and production in electricity sector grew by 6.4 percent. Meanwhile, mining output declined by 2.9 percent.
Production of basic goods and intermediate goods rose by 3.4 percent and 2.0 percent, respectively. Capital goods production has declined by 1.8 percent, while consumer goods production grew 2.8 percent.
In February, India's government announced its Budget which targets to cut the fiscal deficit to a six-year low, reduce inflation risks and boost the central bank's scope to cut interest rates. Further, the administration has recently taken measures to open up the economy to more foreign investments, boost exports and revive stalled road and rail projects.
Indicating continued weakness in the economy, annual consumer price inflation accelerated to 10.91 percent in February from the previous month when consumer prices rose 10.79 percent, according to official data. The closely-watched Wholesale Price Inflation (WPI) would have eased to 6.6 percent in February, according to a Bloomberg survey.
"Elevated (though receding) inflation, sluggish growth, high fiscal and current-account deficits, and a still-weak rupee will dent hopes for a speedy recovery," said Jyoti Narasimhan, economist at IHS Global Insight.
Despite unfavourable conditions, economists still expect the Reserve Bank of India (RBI) to cut benchmark rates in March.
"With inflation still above the RBI's comfort zone and a wide current account, the RBI will likely remain cautious in its easing cycle. Nevertheless, we expect another 25-basis-point repo rate cut in March, after the budget is unveiled, and one more 25-basis-point cut by end-December," Narasimhan added.