India Budget 2013: Public Spending to be increased to Revive Growth
Super-rich to pay 10% more tax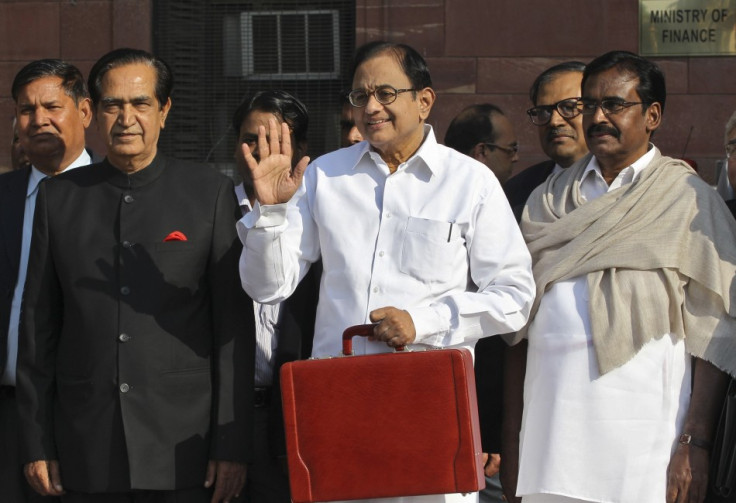 India will increase its public spending in fiscal year 2013/14 without compromising on its fiscal deficit reduction target, according to its budget presented on Thursday.
India's Finance Minister P Chidambaram has announced that the total budget expenditure will rise by 16 percent to 16.65 trillion rupees ($306.1bn, £201.9bn) for the fiscal year starting on 1 April.
The additional expenditure, funded through higher taxes on the rich and big companies, will be on infrastructure projects and rural schemes aimed at creating more demand and jobs in order to spur growth.
The fiscal deficit for the current year will decline to 5.2 percent of gross domestic product (GDP) and next year's deficit will be 4.8 percent of GDP in line with targets, according to Chidambaram.
The country intends to generate higher revenues for the next fiscal year by levying more taxes on super rich and large companies.
Individuals with taxable incomes of more than 10 million rupees will have to pay a 10 percent surcharge, while companies with incomes of more than 100 million rupees are subject to surcharges ranging from 5 percent to 10 percent.
"Fiscal consolidation cannot be effective only by cutting expenditure," Chidambaram, who was appointed in August, said in his speech to parliament.
India has experienced the worst economic slowdown in a decade in 2012. Further, ratings agencies have warned Asia's third largest economy that its sovereign bonds could be downgraded to "junk" status if fiscal and current account deficits are not tackled.
The growth-oriented budget also focuses on winning back foreign investors, who were previously discouraged by the controversial decision to tax merger deals retrospectively.
Since his appointment, Chidambaram has implemented a number of investor-friendly reforms, including allowing entry of foreign retailers.
While admitting the country's exports suffered from the global economic crisis, Chidambaram noted that increased foreign investment is vital for the revival of the sluggish economy, which is projected to grow at 5 percent in the ongoing fiscal year, the lowest rate in a decade.
Exuding optimism over the country's prospects, he said that achieving a higher growth rate was "not beyond India's capacity".
© Copyright IBTimes 2023. All rights reserved.