India Lowers Monsoon Rains Forecast but Says No Drought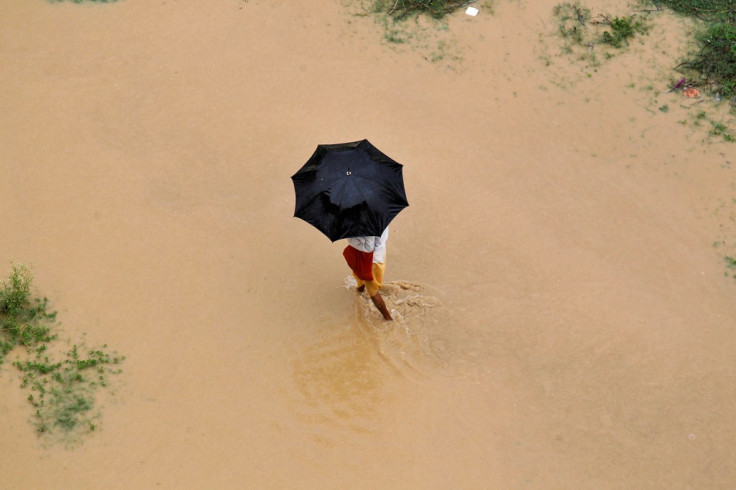 India has lowered its forecast for June-September monsoon rainfall to 87% of the long-period average, from 93% previously, following a slow start to the season.
No sign of a drought sas been detected this year, however.
The forecast, provided by Earth Sciences Minister Jitendra Singh, will mollify New Delhi's fears about higher food inflation. A drought would have severely hit farm output, pushing up food prices.
Singh, on 12 August, said that there was no scientific evidence of a drought in 2014 and that rainfall for the August-September period was forecast at 95% of the long-period average.
An average monsoon for the August-September period is when the subcontinent receives downpours of between 96% and 104% of a 50-year average of 43.5 centimetres, according to the the weather office.
"The second half of monsoon is expected to be better than the first half.
"The distribution of rainfall by and large is expected to be good," the minister said in the capital, Reuters reported.
Rice Exports
A weak start to the 2014 monsoon season will hit India's rice exports.
Monsoon rains, which feed India's summer-sown rice crop, were 40% below average in the first six-weeks of the June-September monsoon season.
India's rice exports could drop to eight million tonnes in the financial year 2014-15, B V Krishna Rao, managing director at Pattabhi Agro Foods told Reuters in July.
India exported a record 10.86 million tonnes of rice in the fiscal year ended 31 March, 2014.
The June-September precipitation accounts for 70% of India's rainfall and irrigates more than half its farmland.
The agriculture sector accounts for 14% of India's gross domestic product (GDP).
© Copyright IBTimes 2023. All rights reserved.