India: Multifunctional Wonder Herb 'Rhodiola' Found in Himalaya's High Peaks
Rhodiola can reduce the effects of altitiude sickness and exposure to radiation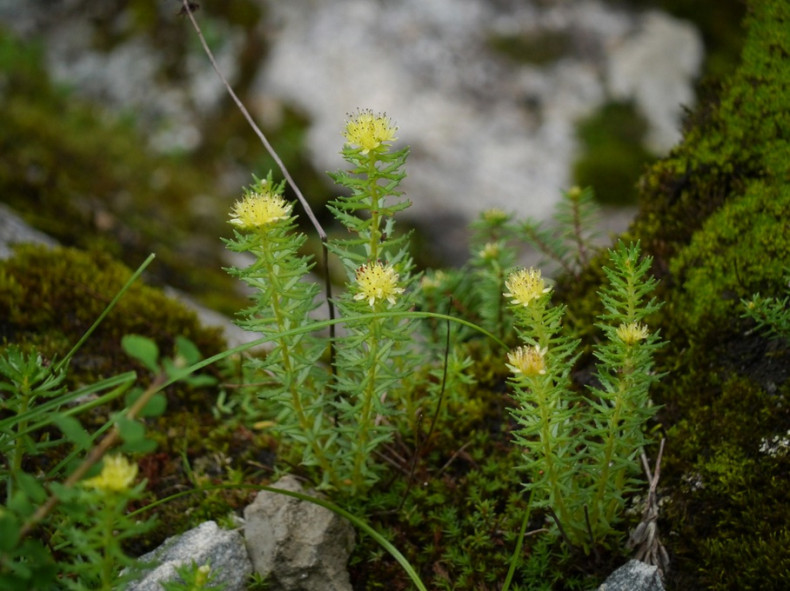 Indian scientists have found a wonder herb which regulates the immunity system, adapts to challenging environment conditions and protects people from radiation, in the high peaks of the Himalayas mountains in southeast Asia.
Rhodiola is a herb found in cold and highland climates, could be the end to the quest for Sanjeevani – the mythical herb that gave life to Ram's brother Lakshman in the great Indian Hindu epic.
Rhodiola is also found in the US and China, where the herb is used in traditional Chinese medicine for combating altitude sickness. In Mongolia, physicians prescribed it for tuberculosis and cancer. Additionally, researchers in Russia studied its impact on athletes and cosmonauts.
Researching rhodiola
Rhodiola is locally known as 'Solo' in Ladakh, a region that falls under Indian state of Jammu and Kashmir.
The leafy parts of the plant were used as a vegetable. But research by Leh-based Defence Institute of High Altitude Research (DIHAR) has shown the herb can help military troops working in high altitudes, such as the 54, 000m Siachen glacier, located in the eastern Karakoram range of the Himalayas.
"Rhodiola is a wonder plant that has immunomodulatory (enhancing immune), adaptogenic (adapting to difficult climatic condition), and radio-protecting abilities, due to the presence of secondary metabolites and phytoactive compounds unique to the plant," R.B. Srivastava, director, DIHAR, has been quoted saying to IANS.
"A concerted effort involving conservation, propagation and sustainable utilisation of this unique medicinal herb will surely result in rediscovery of Sanjeevani for the troops deployed in extreme climatic condition along Himalayan frontiers," added Srivastava.
This is not the first research related to Rhodiola, the Leh-based lab of the Defence Research and Development Organisation (DRDO) has been researching on the herb for more than a decade.
Qualities of Rhodiola
The Rhodiola herb can reduce the effects of gamma radiation used in nuclear bombs.
The other qualities of the plant include accelerating recovery after heavy exercise, enhancing memory, and reducing cardiac stress.
"Our research reveals its potential for anti-aging, tissue regeneration, protecting neurons during lack of oxygen, and cognitive improvement," said Sunil Hota, who is investigating medicinal properties of the plant at DIHAR.
"While its adaptogenic qualities can help the soldiers in adjusting to the low pressure/low oxygen environment, the plant has also been found to have anti-depressant and appetizer properties," claims Srivastava.