India May Be First of the BRIC Economies to Skid Back Into Junk Status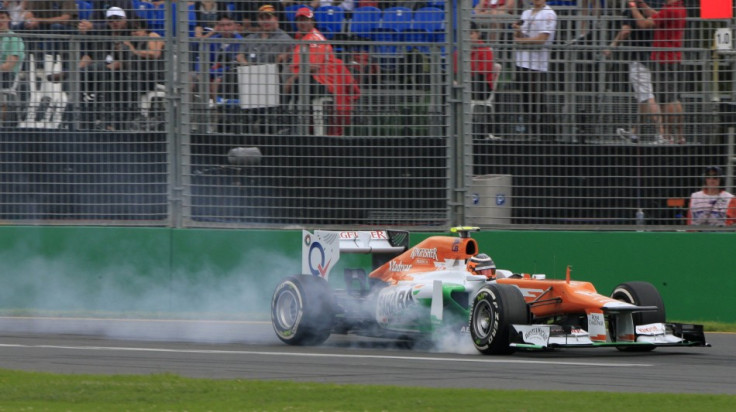 India may be the first of the so-called BRIC emerging market nations to lose its investment grade debt rating, according to a report published today by Standard & Poor's.
The ratings company said India's slowing growth and political gridlock could hamper efforts to liberalise Asia's third largest economy and potentially put its BBB- rating, which was set in April of this year, at risk of a downgrade into sub-investment grade, or junk, status.
"The combination of a weakening political context for further reform, along with economic deceleration, raises the risk that the government may take modest steps backward away from economic liberalization in the event of unexpected economic shocks. Such potential backward steps could reverse India's liberalization of the external sector and the financial sector," said S&P credit analyst Joydeep Mukherji, author of the report "Will India be the first BRIC Fallen Angel"?
A "fallen angel" refers to a company or country which has seen its credit or debt rating elevated into investment grade status (ie, BBB- or higher) only to see it cut back into sub-investment grade, or junk, status. The term BRIC, first coined by then Goldman Sachs economist Jim O'Neil, refers to the emerging market economies of Brazil, Russia, India and China.
India's GDP slowed to 5.3 percent, the weakest pace of growth since 2003, as high oil import costs and inflation took their toll on the former emerging market giant. This year, India's currency, the Rupee, has been the worst performer in the Asian market, falling more than 19 percent against the US dollar and enduring the longest losing streak against the greenback since 2008.
Prime Minister Monmohan Singh has pledged to provide stimulus to the economy last week, suggesting rail, road and sea transport infrastructure projects could be targeted. Reserve Bank of India Deputy Governor Subir Gokarn has hinted at a cut in the central bank's key lending rate as part of that plan now that inflation has eased to 7.1 percent this year from 9.5 percent in 2011 thanks to a decline in global oil prices. The RBI made its first rate cut in three years, and 13 consecutive increases , on 17 April.
India's benchmark BSE India Sensex 30 Index fell 0.55 percent, or 94.5 points, to close in the red for the session at 16,712 after posting earlier gains. The Rupee fell 0.6 percent against the US dollar to trade at 55.78.
© Copyright IBTimes 2023. All rights reserved.