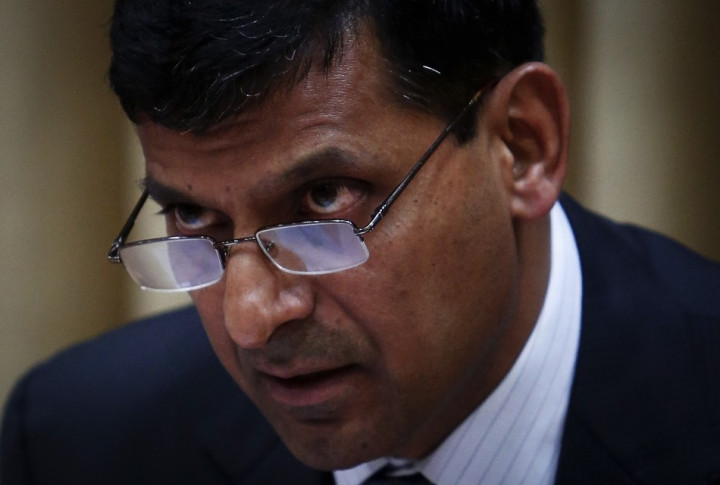 Raghuram Rajan, the Reserve Bank of India (RBI) governor, said the economy's fundamentals are strong enough to mitigate any short-term financing risks and the country is not facing any internal and external financial problems.
"There is no way we are close to being a country in financial or economic crisis," Rajan said at the annual International Monetary Fund and World Bank meeting in Washington.
"We are by no means, no means, anywhere nearing having external financing difficulties or internal financing difficulties.
"Government credit is good, solid. There is absolutely no difficulty to the government in borrowing."
Rajan noted that India can pay back all its short-term debt immediately with its external debt amounting to 22% of total output and foreign exchange reserves 15% of output. Furthermore, the country is not facing any foreign exchange risk as about 90% of government debt is denominated in the local currency, he added.
"India can pay off three-fourths of the current account deficit with foreign exchange reserves."
Getting Back to Growth
Asia's third largest economy has been struggling with an economic slowdown, a slump in the value of its currency and a widening current account deficit.
In the fiscal year 2012/13, the country's gross domestic product grew by just 5%, the slowest pace of growth in more than a decade.
The rupee suffered the most among currencies in emerging markets as the US Federal Reserve hinted that it would wind down its massive bond-buyback programme before the end of 2013. The rupee plunged to an all-time low of 68.80 against the dollar in August. It has fallen 16% against the dollar in the past 12 months, making it one of the worst performing major currencies in Asia.
India has the world's third-largest current account deficit at around $90bn (£57.9bn, €68.3bn), primarily due to its ever-rising oil and gold import bills. The country is looking to bring its deficit down to $70bn by the end of the current fiscal year.
In September, the RBI shocked the markets by raising its benchmark interest rates in order to contain rising inflation.
Measures by Rajan and a delay in the US stimulus tapering have recently helped strengthen the Indian currency. The rupee has recovered by about 12% since August but it is still 10.6% lower than year-ago levels.
"Getting growth back on track is not going to be as difficult - we really have a perception problem," Rajan said, adding that "the things we need to do are relatively small".