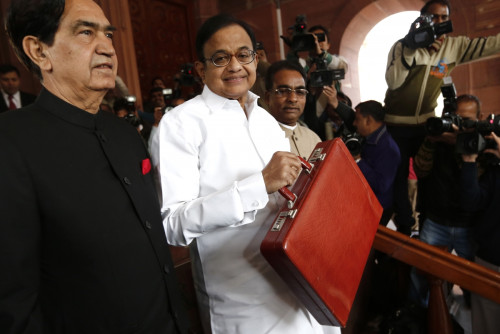 India has cut indirect taxes on cars and mobile phones in its interim budget, as it looks to bolster manufacturing and consumer spending to address a growth slowdown.
India's Finance Minister Palaniappan Chidambaram announced the measures in the interim budget presented ahead of the general elections.
Chidambaram said factory-gate taxes on some capital goods and consumer durables will be reduced to 10% from 12%. He added that excise duties on small cars, two wheelers and commercial vehicles will be cut to 8% from 12%.
In addition, the excise duties on mobile handsets will be restructured to 6% for all categories.
The measures are expected to boost manufacturing and spending in the country, which has been suffering from a growth slowdown amid lacklustre manufacturing, slower employment growth and high inflation.
Chidambaram added that Asia's third-largest economy would recover in the second quarter of fiscal year 2013/2014 ending in March, with a growth rate of 5.2% compared to 4.6% in the first half.
India is expected to conduct its general elections by May and the new government will present a full budget for the next financial year after taking office.
Fiscal and Current Deficit
Higher fiscal and current account deficits have raised questions about the growth of the economy.
Chidambaram announced that the fiscal deficit would come down at 4.6% of gross domestic product (GDP) at the end of the fiscal year, lower than the initial estimates of 4.8% of GDP. He also projects the fiscal deficit to shrink further to 4.1% in fiscal year 2014/2015.
Meanwhile, current account deficit for the ongoing fiscal year is projected at $45bn (£26.9bn, €32.9bn), lower than analysts' expectations of $50.5bn and previous year's $88bn. The government increased import duty on gold to 10% last year to rein in on its huge current account deficit.
In order pay for exports, the country's foreign exchange reserves would be increased by $15bn by the end of the fiscal year, according to Chidambaram.
"I can confidently assert that the fiscal deficit is declining, the current account deficit is constrained, inflation is moderated; exchange rate is stable," Chidambaram said.
"Resurgence in exports, global economic revival and moderation in inflation point to better outlook for Indian economy in 2014/15."