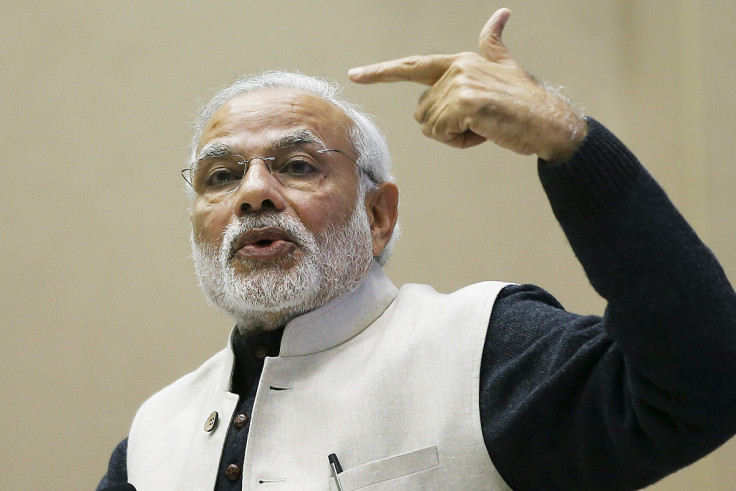 India is accelerating its backlog of about $6.5bn (£4.48bn) oil payments to Iran as Prime Minister Narendra Modi's visit has been finalised. The Indian premier is set to land in Tehran on 22 May for a two-day official tour.
India is looking to double its crude oil imports from Iran, but New Delhi has to clear payment of all arrears which piled up when Iran was under sanctions due to its contentious nuclear programme.
The payments will be swiftly facilitated by Turkey's Halkbank. "The money will be paid in euros," India's ambassador to Iran Saurabh Kumar said, according to NDTV. Iran was once the second-biggest oil supplier to energy-hungry India, which has a population of 1.25 billion people.
Announcing the visit, India's external affairs ministry said: "At the invitation of the President of the Islamic Republic of Iran, Dr Hassan Rouhani, Prime Minister Narendra Modi will pay an official visit to Iran on May 22-23, 2016."
The Indian leader is also expected to meet Iran's Supreme Leader Ayatollah Ali Khamenei during the visit.
Also on the agenda during Modi's tour would be the development of Chabahar port in Iran – a project which India is keen to bag. To pave the way for Modi's visit, India's oil minister Dharmendra Pradhan had earlier visited Iran to discuss specifics of the matter.
India's state-backed Oil and Natural Corporation (ONGC) which discovered vast oil reserves in 2008 did not capitalise on the opportunity as Iran slipped into tighter economic sanctions. But the Indian government has ever since been hawkish about the project.
The Indian ministry added: "India and Iran share longstanding civilisational ties. Iran is situated in India's extended neighbourhood and the two countries have significant overlap in their economic and security space.
"The visit of the prime minister to Iran will seek to build on these commonalities by focussing on specific cooperation in regional connectivity and infrastructure, developing energy partnership, boosting bilateral trade, facilitating people-to-people interaction in various spheres and promoting peace and stability in the region."