The Indian government has extended the deadline for accepting scrapped high-value banknotes at certain outlets, including petrol pumps and hospitals, for another 10 days until 24 November midnight to mitigate the rising panic and frustration among citizens. The government is also setting up a task force to expedite the process of recalibration of all automated teller machines (ATM) across the country to minimise the cash crunch.
The new measures were announced hours after Prime Minister Narendra Modi chaired a meeting on the progress made with regard to the demonitisation move aimed at combating black money and corruption. The meeting, held in the wee hours of Monday, 14 November at the prime minister's residence in New Delhi, was attended by the finance minister, the home minster, other cabinet ministers and senior officials of the finance ministry.
Following Modi's surprise announcement on 8 November that 500 and 1,000 rupee currency notes would become invalid from midnight, people have been queuing up outside banks and ATMs to either get rid of the defunct notes or withdraw valid smaller value notes.
The serpentine queues continued even on Monday, despite the banks remaining open throughout the weekend. Opposition parties seized the opportunity to accuse the government of causing unnecessary hassles for the general populace, especially the poor.
Economic affairs secretary Shaktikanta Das said micro ATMs will be set up in many areas across the country to speed up cash disbursement against debit and credit cards. Among other measures, he said, banks have been asked to increase the cash holding limit of banking correspondents to at least Rs 50,000 (£591.7, $737.8), local media and new agencies reported. Banking correspondents are channels that provide banking services on behalf of financial institutions.
Further, the government will instruct banks to have separate queues for senior citizens and elderly persons and separate ones for those seeking to only exchange old series of notes. The government has also urged people to file complaints with the district administration offices if hospitals, petrol pumps and other outlets instructed to accept old notes until the extended deadline refuse to do so.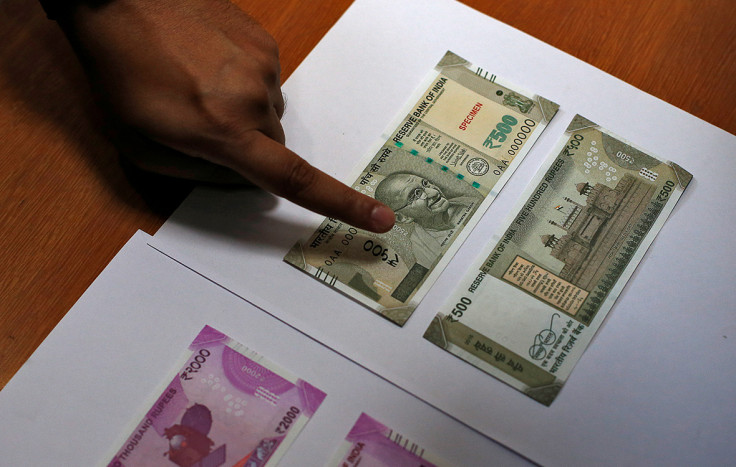 Earlier on Sunday (13 November) evening, the finance ministry announced a Rs 500-extension in cash limits for exchange of old notes from banks and for withdrawal from ATMs. People can now exchange a maximum of Rs 4,500 of old high value banknotes for new ones or can withdraw Rs 2,500 from ATMs per transaction. The weekly limit of Rs 20,000 for withdrawal from banks was also raised to Rs 24,000, with the daily limit of Rs 10,000 on such withdrawals squashed.
Meanwhile, banks are witnessing a massive cash inflow following the demonetisation move, with several penniless accounts now holding thousands in deposits. So far, the total cash deposited in banks since the announcement has surpassed Rs 1.5bn, The Times of India reported, citing estimates received from different banks.