Long lines formed outside India's banks on Thursday (10 November) after Prime Minister Narendra Modi announced that the highest denomination Indian banknotes no longer held any value. This is part of a circulation crackdown on corruption and counterfeit currency, to help curb human trafficking and child slavery.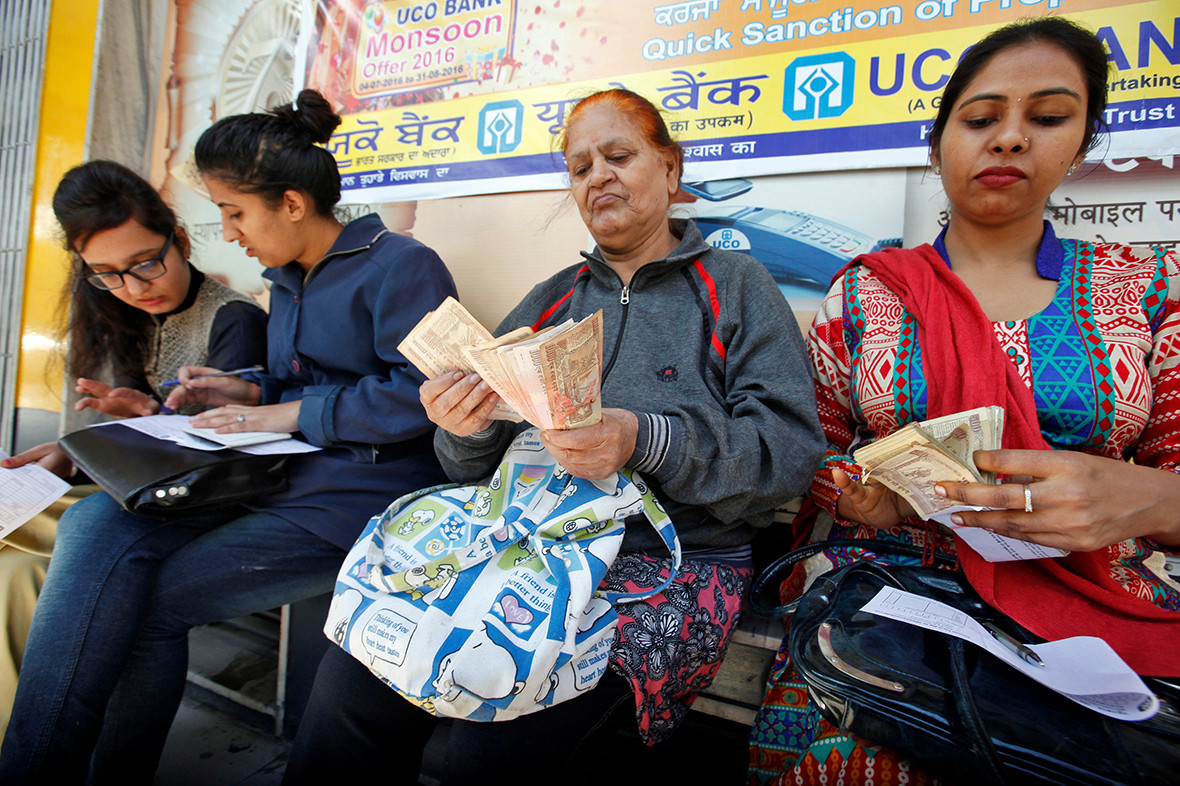 As of midnight on Tuesday (8 November), 500 and 1,000 Indian rupee notes ceased to be legal tender for transactions other than exchanging them for smaller notes at the banks. The shock currency move aims to bring billions of dollars worth of unaccounted wealth that people are hoarding into the mainstream economy. Modi sent a warning to anyone holding 500 or 1,000 Indian rupee notes that they must take them to banks, adding that only those holding huge stashes of untaxed "black money" need worry. Banks are meant to alert the Reserve Bank of India and tax authorities if they notice any unusually large sums being exchanged – which may have been gained via dishonest means.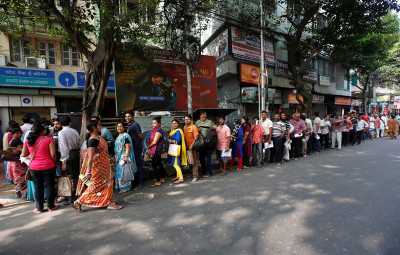 In the short term, economic activity is slowing until enough new notes worth 500 and 2,000 rupees are printed and put into circulation, according to analysts. Some bank branches opened on Thursday (10 November) and began passing out the new 2,000 rupee notes in exchange for old bills, with a daily 4,000-rupee limit for each person.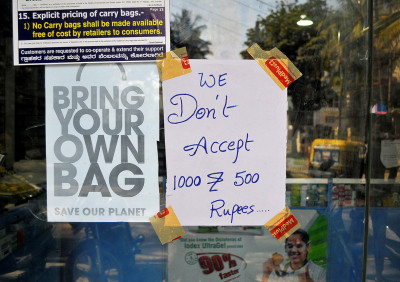 Moinudeen, a 36-year-old private company employee who goes by one name, spoke to the Thomson Reuters Foundation after exchanging some bills at the bank. "There is a huge shortage. We don't have any small denomination bills. My pockets are empty and so is my home. If you go to buy milk, the milkman is not accepting money. At petrol pumps, they are not fueling for less than 500 rupees." However, even citizens who supported the currency overhaul bemoaned the inconvenience. If Modi "had planned this better, it would have been better", Sushil Sachdeva told Reuters. "I only have two bills of 100 rupees in my pocket. Tell me what should I do? How can I go? How will I pay the bus fare? I am very troubled."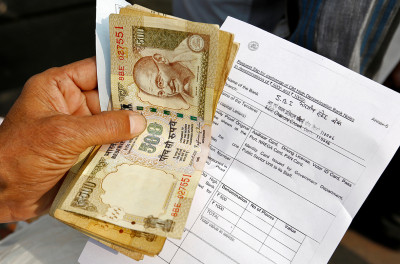 About 80% of India's financial transactions are done in cash, often to evade taxes. While some of that activity is illegal, there are hundreds of millions of rural poor, entrepreneurs and small-time traders who keep their savings in cash, often because there is no bank branch nearby.