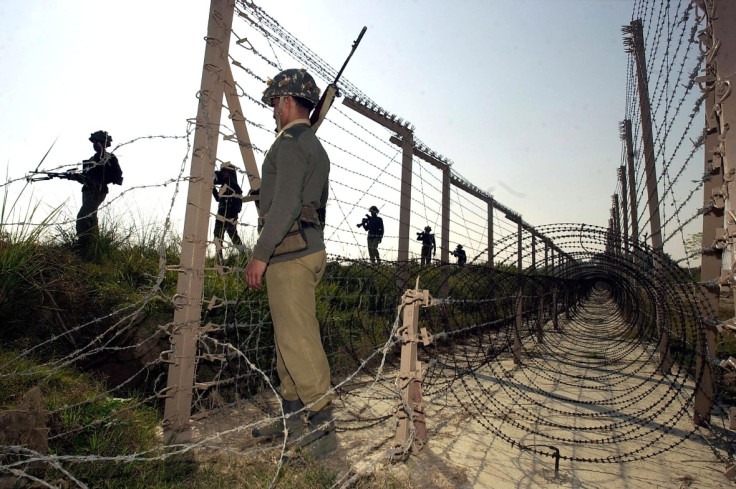 India's Home Minister Rajnath Singh has landed in Kashmir pledging the central government's full support in making the valley "a heaven on earth". During his four-day visit, the top lawmaker promised to meet all stakeholders in Kashmir in order to improve the situation in the conflict-ridden valley.
Though tensions have relatively eased in the disputed region of Kashmir in recent months, the valley remains on edge and authorities have been keeping a close watch for any signs of provocation. Bringing a permanent solution to the long-standing and decades-old Kashmir conflict has been one of Prime Minister Narendra Modi's flagship projects.
"I would like to talk to all the stakeholders, I have always said this. I am not here keeping any reservation in mind. The situation [in Valley] is improving, I don't want to say it is better, but it much better than earlier," said Modi.
This was Singh's fifth visit to Kashmir in this year signalling the federal government's focus on the restive state. "Not just five times, if there is a need to come visit Kashmir 50 times in a year I shall come. Whatever efforts need to be made for bringing peace and prosperity I will do it," said Singh, one of the most senior political figures from the ruling Bharatiya Janata Party (BJP).
He also assured the people of the valley that the state of Jammu and Kashmir would retain its special status under the Constitution and the Modi government had no plans to challenge the status quo. "The government didn't initiate anything on this nor went to court. I assure you that the government would never take a step which hurts sentiments of the people of Jammu and Kashmir," added Singh.
The Kashmir valley saw renewed violence and unrest following the killing of Hizbul Mujahideen's leader Burhan Wani by Indian security forces in July 2016. His death became a pivotal point in a series of protests, rallies and clashes across Kashmir.