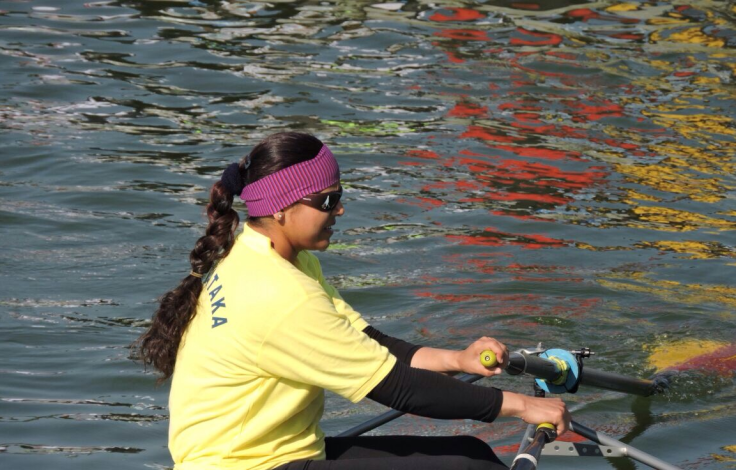 When Malvika Surendra-Pai, a 34-year-old high-flying corporate executive, sat in her living room watching Andrew Triggs Hodge clinch his Olympic gold at the 2016 Rio Olympics, the feat rekindled an old passion in her – rowing. She realised that if Triggs Hodge – a former classmate at Oxford – could get an Olympic medal at 37, so could she.
The now-retired triple Olympic Gold medallist, Triggs Hodge, is one of the most decorated members of Team GB's rowing team and is a four-time world champion. This is something that motivated Malvika, who immediately quit her job in London to pursue her dream of representing India – where she was born – in rowing on the international arena.
Malvika's class at Oxford had 14 students that included Christopher Liwski and Triggs Hodge. Liwski is a double world championship medal winner and a two-time member of the United States Olympic Rowing Team.
She recalls that Triggs Hodge and Liwski's training regime inspired her during her college days and the former's achievements in the sport inspired her to take up rowing as a profession. "These boys [Triggs Hodge and Liwski] were a great inspiration for me, they trained in the rain and the snow and throughout the cold winter and never missed any classes and were just so good at managing their time and prioritising their activities," Malvika told IBTimes UK.
The rowers who won accolades at Rio 2016, who were above the age of 30, gave her the confidence that age is no barrier to return to the sport.
"Watching my classmate Andrew win his third Olympic gold medal at the age of 37and the New Zealand single sculler Mahe Drysdale win a gold at 37, Katherine Grainger of Team GB win her 5th Olympic medal at the age of 40 and seeing several rowers well in their 30s win medals – all this gave me the evidence that age has nothing to do with success and gave me the confidence to return to the sport at the age of 34."
As a daughter of an Indian Naval officer, Malvika grew up running around boats and ships and generally spent a lot of time around rivers and lakes. It was kayaking and not rowing that first attracted her at a young age of 13 and her dedication and hard work saw her clinch two bronze medals in the National Kayaking Championship in 1995.
During one of the many summer camps that she attended in the southern Indian city of Bengaluru, she was approached by a rowing coach. Remembering the first question the she was asked by the coach, she recalls, "He did not ask my name or any other generic questions one would ask. He asked for my date of birth and the next question was if I would be interested in rowing. I said 'Yes'."
Malvika went on to represent India at the Asian Junior Championships in 2000, as a reserve in the team.
Soon, she was looking for a college in the West to pursue further studies and Oxford attracted her attention for two reasons – academics and rowing. She failed to get the prestigious Rhodes scholarship, but managed to get in via the regular channel.
She chose to pursue Master of Science in Water Science, Policy & Management at Oxford. But with the unfamiliar surroundings and cultural milieu in the country, she felt diffident about attempting to get into the university's rowing team. "I settled with rowing for my college – St Hilda's college," she says.
However, Malvika took part in Torpids, a type of a rowing race, which is held annually at the university.
Soon after she completed her masters, she landed a job in Cambridge – another rowing powerhouse – where she enrolled herself at the Cambridge '99 Rowing Club. She represented the club in various competitions, including Cam Winter Head and Women's Eights Head of the River Race (WEHoRR). The latter is held annually on the Tideway of the River Thames. But the pressures of her job forced her to move away from rowing completely by 2007.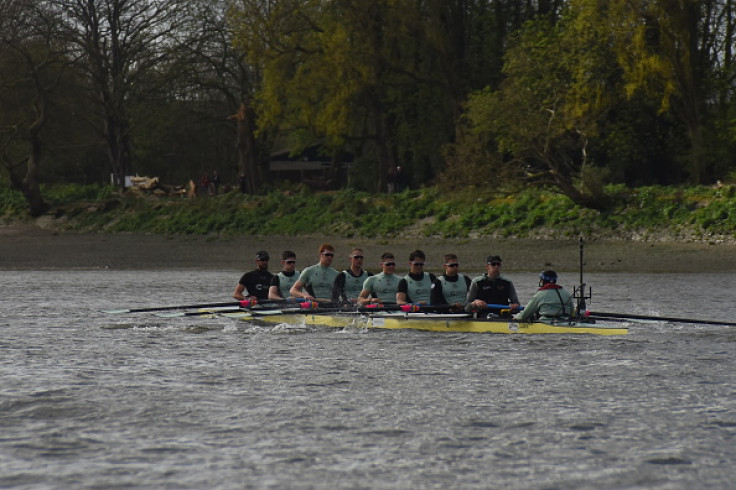 Although Malvika never made it to prestigious clubs such as the Oxford University Boat Club and Cambridge University Boat Club – that face each other every year at the Boat Race, she went on to attain success on the international stage.
The 34-year-old quit her job in mid-2016 and went on to join the Globe Rowing Club in East London where she practiced on the River Thames on weekends and after she returned to India, she started training for six to seven hours a day for three months.
In January, she participated in the Indian National Rowing Championship and missed the bronze by just 1.3 seconds, but landed bronze and silver medals at the National Indoor Rowing Championships.
She also bagged the bronze in the 2,000m individual event by defeating the winners of the National Rowing Championship, who were about 15 years younger to her.
She says her next goal is the Asian Games in Jakarta which will take place in 2018.
"I want to drape the India flag around me and hear the national anthem play while being awarded an international medal," Malvika explains. "This is just the beginning, I wish to represent India at the Asian championships and also become the first Indian woman to win a gold medal in rowing at the Asian Games."
Although, the 34-year-old may never get as famous as her one-time classmates Triggs Hodge and Liwski, her determination to beat time and pursue her passion will sure win her a lot of praise and appreciation.