Great Britain stormed to victory in the men's eight rowing event to claim their eighth gold medal of the Rio 2016 Olympic Games. The GB boat led from start to finish at the Lagoa Stadium to finish ahead of the teams from Germany and Netherlands to take their tally in the rowing regatta to five.
Scott Durant, Tom Ransley, Andrew Triggs Hodge, Matt Gotrel, Pete Reed, Paul Bennett, Matt Langridge, William Satch and cox Phelan Hill claimed their first victory over their German counterparts this season to write their names in British sporting folklore.
"That was the angriest, the fiercest, the most ruthless; I put everything into that," said Triggs Hodge, who claimed his third Olympic title. "It was a very, very aggressive; it was a fist fight as it comes."
Hill added: "It is so different to four years ago. Today we controlled it from the start. We showed speed in training and today was about delivering. These guys were magnificent today, absolute gladiators."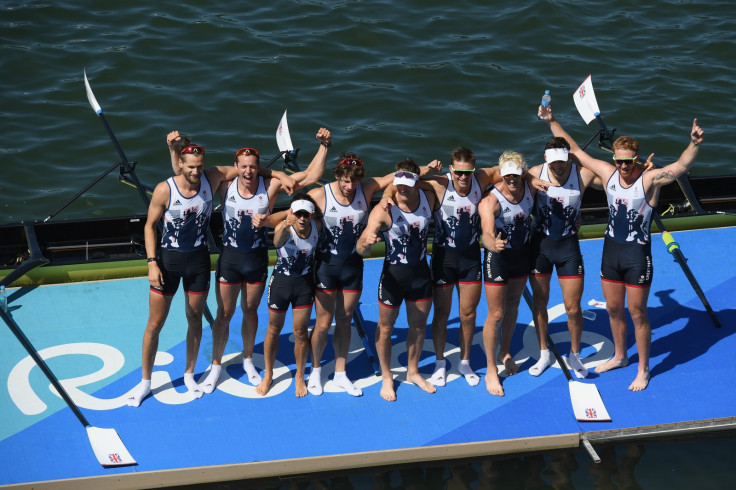 The success following the women's eight winning their first ever medal in the event after taking silver behind reigning champions US. Team GB looked set to miss out the podium having been last at the halfway stage, but a late surge saw them pip the teams from Romania and early leaders Canada, to finish behind the Americans.
The Americans had won every world championship and Olympic title since 2006 and they continued that record with a sublime row, but their achievement couldn't overshadow a historic moment for the British team. The team of Katie Greves, Frances Houghton, Polly Swann, Jessica Eddie, Olivier Carnegie-Brown, Karen Bennett, Zoe Lee and cox Zoe de Toledo claim the nation's first ever medal in the discipline in Olympic history.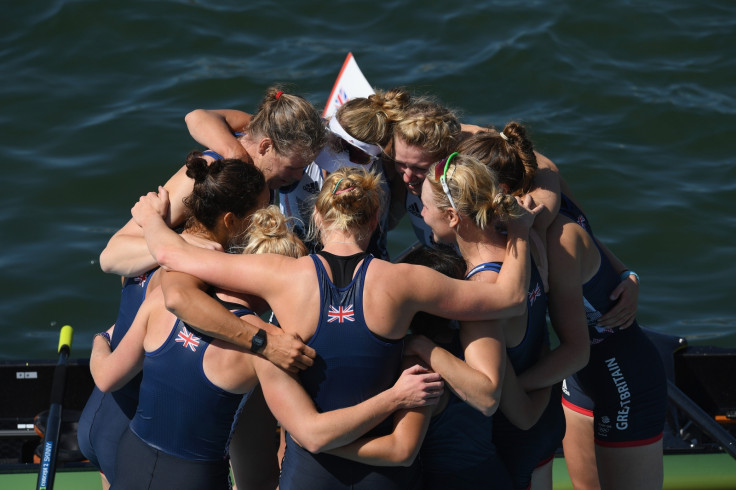 A fast start from Canada stretched out the six-boat field after 1,000m, with Britain and USA unable to keep with the pace. But as Canada, the silver medallists from London, came back to the field the reigning champions and GB came through to take the medals – alongside the team from Romania.
"We've worked so hard to get here and it is not just us it is every women who has road in this eight for the last 20 years has been trying to do that and we did that for them," Eddie told BBC Sport. "All those girls at home, you know who you are. They have sat in this boat and they have got us over that line. I am so proud of these nine girls but there are about 50 more behind us who got us here."
De Toledo added: "The thing is that I've been impressed with this group the whole way is they hold their heads no matter what and they respond really well to me. I could see what was going on around me and I was pretty confident that some of those crews were doing too much and I knew we were in a really, really strong rhythm and what our last 1,000m could do for us. I had no doubt ever when we were last."