Tiger Woods pulls out of Masters and has 'no timetable' for his return
Woods has not played since withdrawing for the Dubai Desert Classic.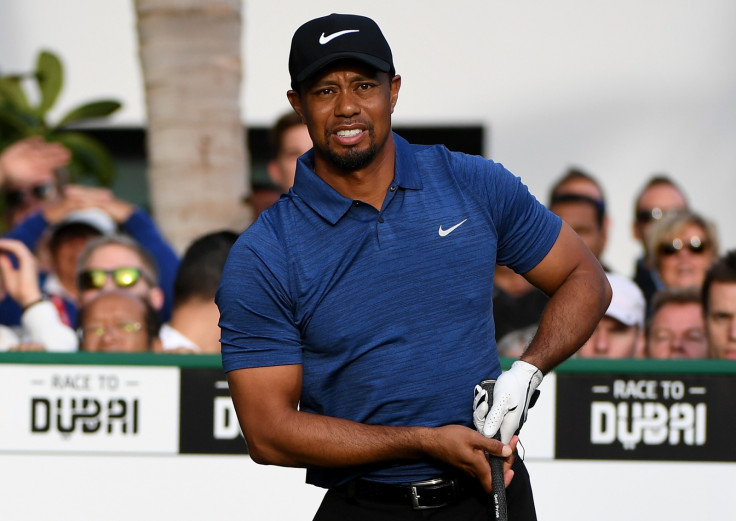 Tiger Woods has withdrawn from the Masters and has told of his sadness at not being able to compete in a tournament that holds such special memories for him. The 41-year-old has not played since the Dubai Desert Classic in February and is still suffering from back spasms.
Woods, who last won a major title in title in 2008, has been plagued by back and knee problems in recent years and is 'especially upset' about missing the Masters, a tournament he holds close to his heart. The talented but troubled American has won the Masters four times during his career and first emerged victorious in Augusta 20 years ago.
"Unfortunately, I won't be competing in this year's Masters. I did about everything I could to play, but my back rehabilitation didn't allow me the time to get tournament-ready," Woods said in a statement on his official website.
"I'm especially upset because it's a special anniversary for me that's filled with a lot of great memories. I can't believe it's been 20 years since I won my first green jacket.
"I have no timetable for my return, but I will continue my diligent effort to recover, and want to get back out there as soon as possible.
"I'd like to pass along my regrets to Billy Payne, the Augusta National membership, staff, volunteers and patrons, that I won't be there. I will be at the Champions Dinner and I look forward to seeing a lot of old friends.
"Augusta National has been a very important place to me and my family for over 20 years, and while I'm disappointed, it will be good to be back there Tuesday."
Woods missed the 2014 and 2016 Masters through injury and it was hoped that he would finally make a successful return to golf, a sport which he used to dominate, this year. But with his back problems showing no signs of relenting the three-time US Open winner's career remains in a frustrating limbo, which is both detrimental for him and golf itself.
© Copyright IBTimes 2023. All rights reserved.