Unexploded World War Two 'bomb' found in River Thames before Boat Race
It was discovered 24 hours before Oxford and Cambridge are due to go head-to-head in the race.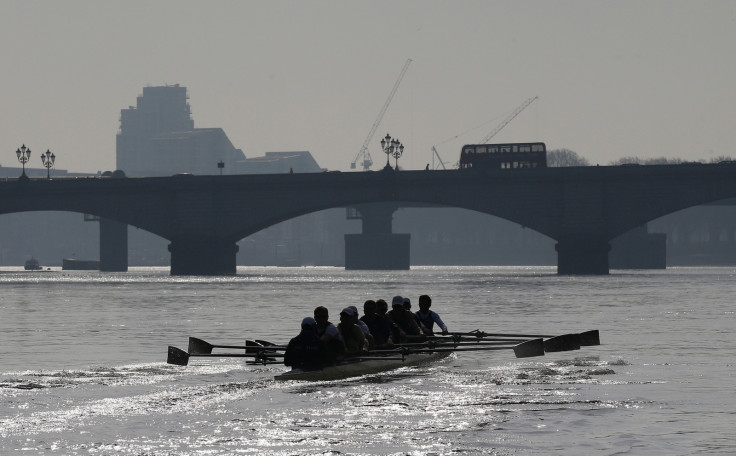 An unexploded World War Two bomb is believed to have been found near the banks of the River Thames, the day before the annual Boat Race between Oxford and Cambridge Universities.
London Metropolitan Police confirmed a device was found in the Chelsea shoreline, close to Putney Bridge, shortly before 2pm on Saturday (1 April).
The news has emerged roughly 24 hours before hundreds of people would have gathered for the historic race between Oxford's and Cambridge's respective boat clubs.
It will be the 163rd time the two universities met for the race, which is four miles long and goes from Putney and ends in Mortlake.
The women's race is set to begin at 4.35pm and will be succeeded by the men's race at 5.35pm. The discovery of the device has not affected the race.
A spokeswoman for London Metropolitan Police said in a statement: "[We] were called at approximately 1.50pm on Saturday to the Chelsea shoreline by Putney Bridge, following a report from a member of the public of what they thought was a World War Two ordnance. Officers including the Marine Policing Unit are in attendance."
At this year's men's race, Oxford will try to get revenge on Cambridge after the university achieved its first victory since 2012 the year before.
In the women's race, Oxford defeated Cambridge easily after their boat sank in rough conditions.
© Copyright IBTimes 2023. All rights reserved.