Indian rupee further off 1-month high ahead of RBI rate review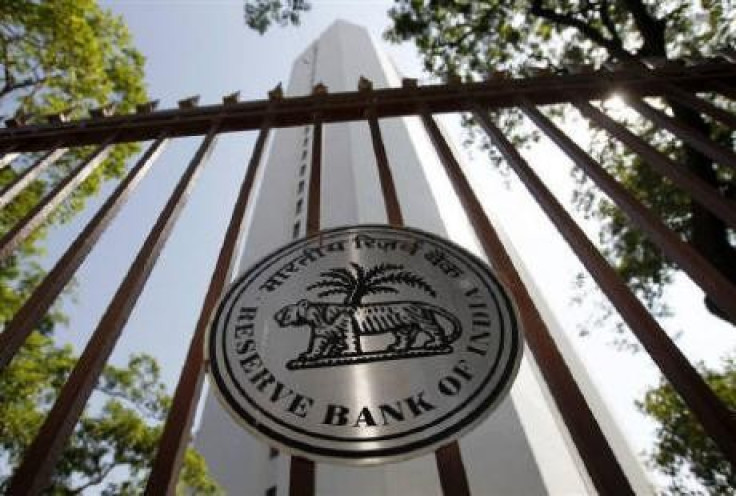 The Indian rupee opened weaker on Tuesday (7 April) ahead of a scheduled rate decision meeting by the Reserve Bank of India with most experts expecting no change in the benchmark repo rate.
The USD/INR rose to 62.34 from Monday's close of 62.22, further distancing from the one-month low of 61.95 touched on 3 April. The rupee had weakened 0.43% in the previous session.
Stocks traded little changed from the previous close with traders waiting for the RBI decision.
There has been little pressure from the US dollar on the rupee with the USD index easing to 96.93 from the previous close of 97.16.
The rupee's sharp slide on Monday was connected to the broad dollar strength too as the index had rallied 0.9% moving off a near one-month low.
The RBI has cut the repo rate, the rate at which it lends overnight money to banks, by 25 basis points to 7.5% in a surprise meeting on 4 March, which was the second rate cut this year.
The central bank cited slowing inflation, weak growth and important government reforms for the total 50 basis points reduction in the rate in a short span of time.
Meanwhile, a government report showed India's consumer price inflation increased to a four-month high of 5.37% in February from a revised 5.19% in January driven by higher food prices.
Some analysts, however, expect the RBI to continue to cut the SLR, or statutory liquidity ratio, which is the percentage of deposits that banks have to compulsorily invest in government securities. It currently stands at 21.5%.
Another reserve requirement is cash reserve ratio (CRR), which is the proportion of deposits banks have to keep aside with RBI at no interest. It currently stands at 4%.
© Copyright IBTimes 2023. All rights reserved.