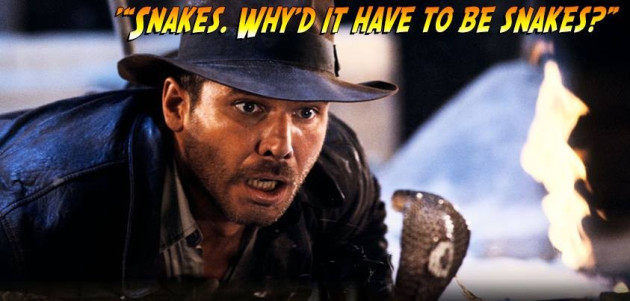 After Star Wars, it is Indiana Jones's turn. Disney has bought the rights to all future Indiana Jones films. According to a report in the Mirror, Walt Disney Studios has announced the news and it means the company will now have the right to market and distribute any upcoming film of the franchise.
Paramount, which held the rights previously will reportedly keep the distribution rights for the first four films and get a sweet cut from any future projects.
The development does give way to the possibility of a sequel or a reboot of the popular film series. The Irish Independent reports:
"While there are currently no plans to resurrect the franchise - which started with 1981's Raiders Of The Lost Ark and ended with 2008's Indiana Jones And The Kingdom Of The Crystal Skull - it paves the way for a fifth movie about Indiana."
Whether or not Harrison Ford, who played the title role in the earlier films, will reprise his character as the whip-cracking archaeologist is not yet confirmed. Ford has previously indicated that he would love to play the explorer-with-an-attitude again.
Ford recently admitted he would want to return to the role, saying on The Graham Norton Show: "In a New York minute, yes."
"I don't think there is any barrier to Indiana Jones being an old fart."
He joked: "I'm old enough that we don't need Connery any more – I'm old enough to play my own father!"
Disney's acquisition of Lucasfilm in 2012 paved the way for the company to resurrect the popular cult movie franchise, Star Wars. The latest film to be directed by J J Abrams is slated for a 2016 release. Now, after the Indiana Jones buyout, a similar announcement regarding a new film in the series may be on the cards.