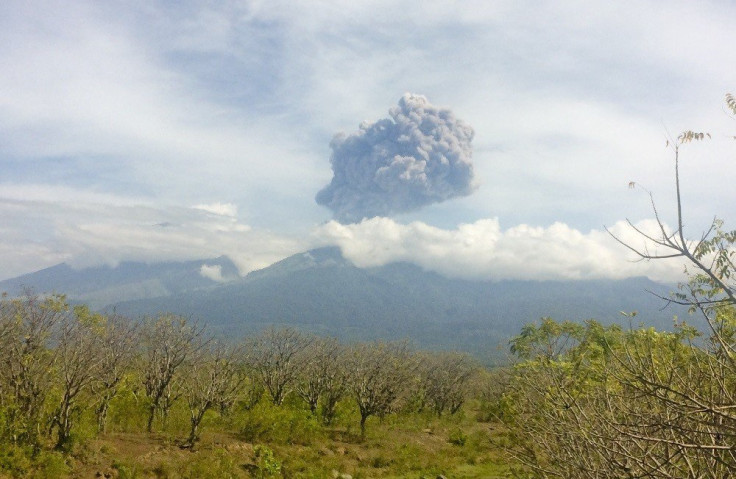 A rescue operation is under way in Indonesia for hundreds of missing tourists after a volcano erupted without warning on Lombok island. Mount Barujari – which sits within Mount Rinjani and is known as the known as the "Child of Rinjani" – erupted on Tuesday (27 September) spewing ash and smoke 2km into the air.
Disaster Mitigation Agency spokesman Sutopo Purwo Nugroho said more than 1,100 people were evacuated in the aftermath and the search was on for the almost 400 tourists who were registered to climb the mountain since Sunday. He said 120 tourists had been located by Wednesday.
The plume of ash meant forced the cancellation and delay of flights to and from nearby Bali, which lies west of Lombok. Arrivals and departures at Denpasar Airport were postponed on Tuesday and Wednesday but could go ahead later in the day.
Airline Jetstar cancelled three flights from Australia to Bali and four flights from Bali to Australia and said it would reassess the situation. "We will always put safety before schedule and will only commence flying when it is safe to do so," Jetstar said in a statement.
Barujari stands 3,726m (12,224 ft) tall, making it the second highest volcano in Indonesia and has been erupting since October 2015.